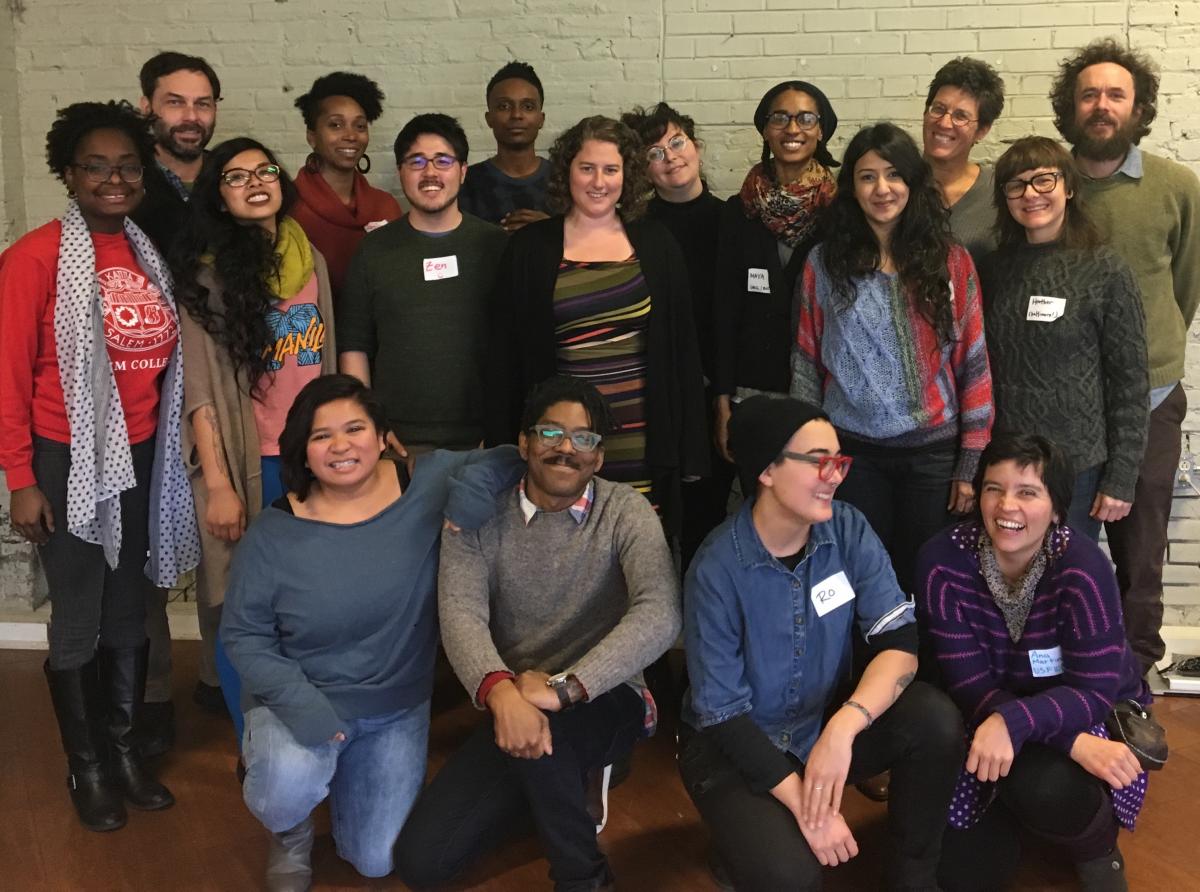 City by city, the Democracy at Work Institute advances worker cooperatives as a way to develop local economies that meet people's needs. We provide early-stage strategic action planning to help communities integrate worker cooperatives as an equity-focused community economic development strategy.
Faced with rising inequality, unprecedented displacement of people of color from urban cores, and deadlocked federal and state governments, cities across the country are innovating to support truly local economies that include all residents in their growth, using municipal resources to create broad-based prosperity rooted in values of equity and entrepreneurship. 
From New York City to Madison to Oakland to Philadelphia, cities are bringing together community development principles with economic development practice to support the growth of worker cooperatives. As a shared entrepreneurship form, worker cooperatives are a powerful vehicle for people otherwise locked out of ownership to own businesses, create their own jobs and build wealth.  
DAWI helps interested organizations – from grassroots groups to local foundations to city government – in cities, towns and rural areas build programs that grow thriving worker cooperatives and ecosystems that sustain them. We work with city governments, community foundations, economic development professionals, community finance organizations, cooperative developers, and grassroots groups to analyze their local ecosystem, clarify their roles, mobilize resources, and plan and work together on strategic sustainable cooperative development projects that will have a measurable impact on the local economy. 
The key components of this work are:
Local organizing support for coalitions that request our services to develop their cooperative development capacity and set goals for building essential and important ecosystem elements. We provide tools and other resources for organizers and key stakeholders to use in developing strategies. The most foundational of these tools is the Cooperative Growth Ecosystem framework, which enables local actors to analyze their ecosystem for present strengths and gaps, and have templates and tools for developing critical partnerships and advancing supportive policy. The Cooperative Growth Ecosystem framework was developed as part of a year-long project with Project Equity to engage diverse actors across sectors in exploring how to catalyze worker coop development for community economic development.
Convening the USFWC Chapter Network Fellows, a budding network of local worker cooperative member associations that share their knowledge and experience in membership governance, technical assistance, financing, political advocacy, and fundraising.
Support for Legacy Businesses to explore selling to employees as a means of kee[ing their doors open. We are particularly focused on conversions as a way to retain longstanding minority-owned or -operated businesses in rapidly changing cities. We are workng in several cities throughout the country to organize key players, move policy and funding, train service providers, and reach out to business owners to share this powerful opportunity.
​For more information about our place-based work, please contact Zen Trenholm at ztrenholm [at] institute.coop.