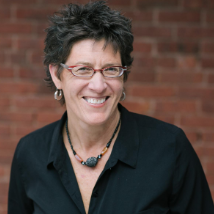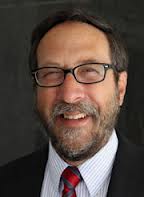 The worker co-op, employee ownership, and community investment world lost a giant this summer with the passing of Sherman Kreiner in Winnipeg.  He died of leukemia, complicated by fibromyalgia, after a long hard fight.
In the l980's, Sherman supported his wife Cindy Coker, and Teresa Mansell, the co-founders of
Childspace in Philadelphia
, to structure their worker cooperative using an innovative non-profit/coop hybrid.  This is after he and Cindy had consulted on the conversion to employee ownership of the O&O grocery stores in Philly and learned from the struggles and ultimate failure of that project.  Sherman was a co-founder of PACE, the predecessor of
Praxis Consulting Group
, along with Ginny Vanderslice and Andy Lamas.  The
Philadelphia Area Cooperative Alliance
of today stands on their shoulders.  Sherman also provided deep bench support to Rick Surpin, Peggy Powell, and Steven Dawson on
Cooperative Home Care Associates
' strategy to scale through replication in the mid-'90s.
Looking for other opportunities to scale worker ownership, Sherman and Cindy moved to Winnipeg where Sherman founded the Crocus Fund.  Crocus used union pension funds to invest in employee-owned companies throughout the Province.  He then founded and led a CDC within the University of WInnipeg that started a worker coop restaurant and secured affordable housing for students and the community using sustainable, geothermal energy.  The university lowered their flags in half-mast at Sherman's passing.
Sherman also contributed early on to DAWI's mission to scale worker cooperatives and build field capacity.  He was the first author of a DAWI report on effective scaling practices,
Capturing the Imagination of Future Social Entrepreneurs
.  The first cohort of 15 DAWI cooperative development fellows traveled to Winnipeg for two days to learn from Sherman and Cindy in 2015.  In 2016, Members of the
Workers to Owners Collaborative
spent a day with them in Boston learning how both adequate financing and worker education are critical for success in our field.
Sherman and Cindy together shared their lives and stories of success and failure, frankly.  Perhaps most important is that after failure, Sherman picked himself up, dusted himself off and went bigger.
Sherman had a mighty intellect and an equally mighty heart. We will miss him.
Submitted by on