STAFF
Melissa Hoover, Executive Director

Melissa Hoover is the founding Executive Director of the Democracy at Work Institute, the think-and-do-tank that expands worker cooperatives as a strategy to address economic and racial inequality. A leader in the worker ownership movement for over fifteen years, Melissa helped start and grow the United States Federation of Worker Cooperatives, the national grassroots membership organization for worker-owned businesses. She was a cooperative business developer for many years with the Arizmendi Association of Cooperatives in Oakland, doing business and capital planning for two startups, training cooperative members, and serving as CFO in the first year of each startup's operations. In 2018, Melissa was named an Executive Fellow of the Rutgers Institute for the Study of Employee Ownership and Profit Sharing. She currently sits on the Board of Directors of The ICA Group/Local Enterprise Assistance Fund, The Working World, and Safe Passages of Oakland, and serves as a strategic advisor to foundations, investors, nonprofits, local governments and other organizations that want to incorporate worker ownership into their economic development and community wealth-building programs. Originally from Kansas City, Melissa attended Stanford University on a full scholarship, earning a BA in History with a research focus on immigrant women's role building cooperative movements in the U.S.
Email: mhoover [at] institute.coop  |  Phone: (415) 379-9201 Ext. 1
Rebecca Bauen, Program Director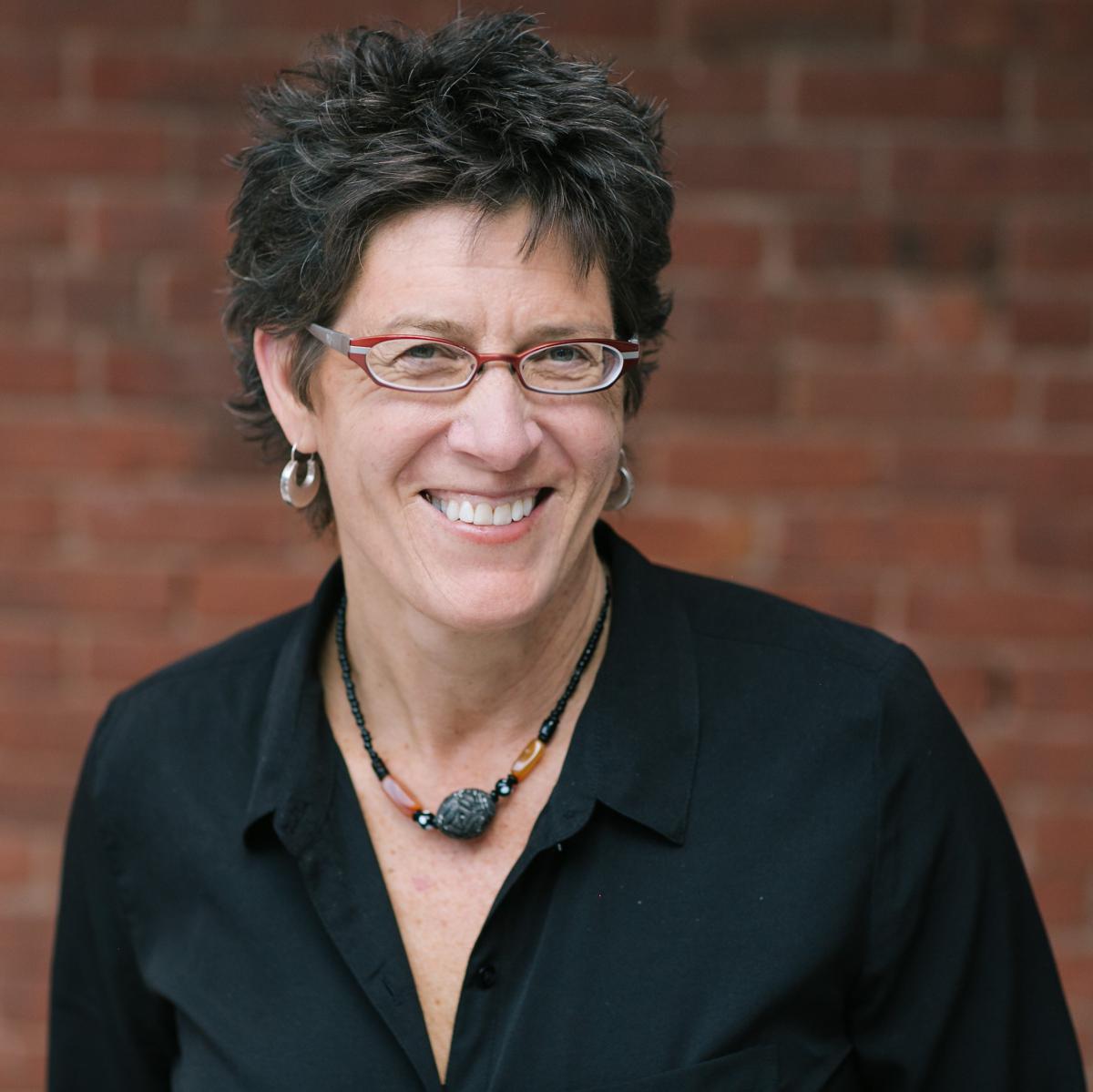 Rebecca Bauen directs DAWI's training program which includes fellowships, workshops, and our School for Democratic Management. She has long-standing experience in worker cooperative development and adult education. As Executive Director of WAGES in Oakland, California from l999-2003, Rebecca directed the organization toward scaling green cleaning cooperatives. Prior to this, she supported the start-up of an interpreting coop and led a workplace conversion project of a union cabinet making company in Washington State. Working for the Northwest Cooperative Federation, she organized the first four years of the annual Western Worker Cooperative Conference, and taught courses on worker cooperatives and popular education at UC Berkeley and The Evergreen State College. She has published multiple articles and reports on community development and cooperatives for GEO, the ICA Group and Dollars & Sense. She is a member of the Cooperative Charitable Trust, participating in study trips of Argentine recuperated factories, Cuba, Emilia Romagna, and Mondragon. Rebecca holds a M.P.A. with a focus on regional economic development and environmental sustainability. She is also a multi-media artist whose story-sculptures have been shown in exhibits throughout the west coast www.rebeccabauen.com.
Email: rbauen [at] institute.coop  |  Phone: (415) 379-9201 Ext. 5

Vanessa Bransburg is the Managing Director at the Democracy at Work Institute (DAWI), supporting staff professional development and building strong organizational culture. Vanessa also leads the Rapid Response Cooperative Development Project and provides training and consultation to cooperative developers working with vulnerable workers and immigrant communities. Previously Vanessa was the Director of Cooperative Development at the Center for Family Life (CFL) in Brooklyn, NY for 8 years. While at CFL she expanded the program's capacity by tripling the number of staff, spearheaded the worker cooperative incubator program for hundreds of immigrant and low-income residents, established the NYC Cooperative Development Initiative to support NGOs looking to become cooperative incubators, and was one of the founders of the NYC Network of Worker Cooperatives. She also has a background in community organizing and clinical social work. Vanessa has an MSW from Columbia University, a BA in Sociology from UCLA and is an immigrant from Argentina.
Email: vbransburg [at] institute.coop  |  Phone: (415) 379-9201 Ext. 13
Shevanthi Daniel, Director of the Cooperative Conversions Program
Shevanthi (Shev) is Director of DAWI's worker cooperative conversions program.  Providing strategic support and growth opportunities for DAWI's conversion work with city municipalities, technical assistance providers and legacy business owners.   Shev is passionate about the intersection of sustainable business and economic development- with particular emphasis on direct impacts for people of color. Shevanthi managed and implemented large-scale labor organizing and worker justice campaigns with SEIU1199 NW and has organized for civil rights and social justice leadership, in rural and urban centers across the country. While at the Center for Inclusive Entrepreneurship, Shevanthi launched worker cooperative management certificate programs, as well as a city focused cooperative education and incubation program.   Previously, Shevanthi co-founded the O'Dell Education Center, a nonviolence direct action and leadership academy in Washington State, owned and operated by the Institute for Community Leadership. She currently serves on the board of Refugee Women's Alliance (ReWA) and is an Executive Board member at the Center for Women in Democracy, strengthening women's capacity and leadership in public and private sector. Shevanthi has an MBA in Sustainable Business from Pinchot University and BA in History and Anthropology from University of Washington.
Email: sdaniel [at] institute.coop  |  Phone: (415) 379-9201 Ext. 11
Joe Marraffino, Workers to Owners Program Manager

Joe Marraffino is a Program Manager at the Democracy at Work Institute (DAWI), supporting the Workers to Owners Collaborative, a national network of organizations working to convert small businesses to worker- and employee-ownership by engaging with companies, places, and governments. Previously Joe was the Finance Manager for the consumer-owned GreenStar Cooperative Market in Ithaca, New York. Before that he was a cooperative developer for the Arizmendi Association of Cooperatives and a worker-owner in one of its member bakeries. Joe has a MA from the New College of California in Culture, Ecology, and Sustainable Community. 
Email: jmarraffino [at] institute.coop  |  Phone: (415) 379-9201 Ext. 6
Anh-Thu Nguyen, Director of Special Projects

As Director of Special Projects, Anh-Thu leads and supports market development initiatives, innovations, and strategic partnerships for worker cooperative creation, scale and growth. She supports DAWI's NYC work through the NYC Council-funded Worker Cooperative Business Development Initiative, providing consulting, education and technical assistance to emerging worker cooperatives and developers. Her work has encompassed international human rights, social enterprise, and sustainable fashion. She began her career with the UN Assistance to the Khmer Rouge Trials (UNAKRT), and has launched and consulted on several conscious beauty and fashion brands, including being on the founding team of MAKE Beauty. She studied Classics and Government at Georgetown University and received her JD from the University of Texas School of Law.
Email: atnguyen [at] institute.coop  |  Phone: (415) 379-9201 Ext. 16
Tim Palmer, Director of Research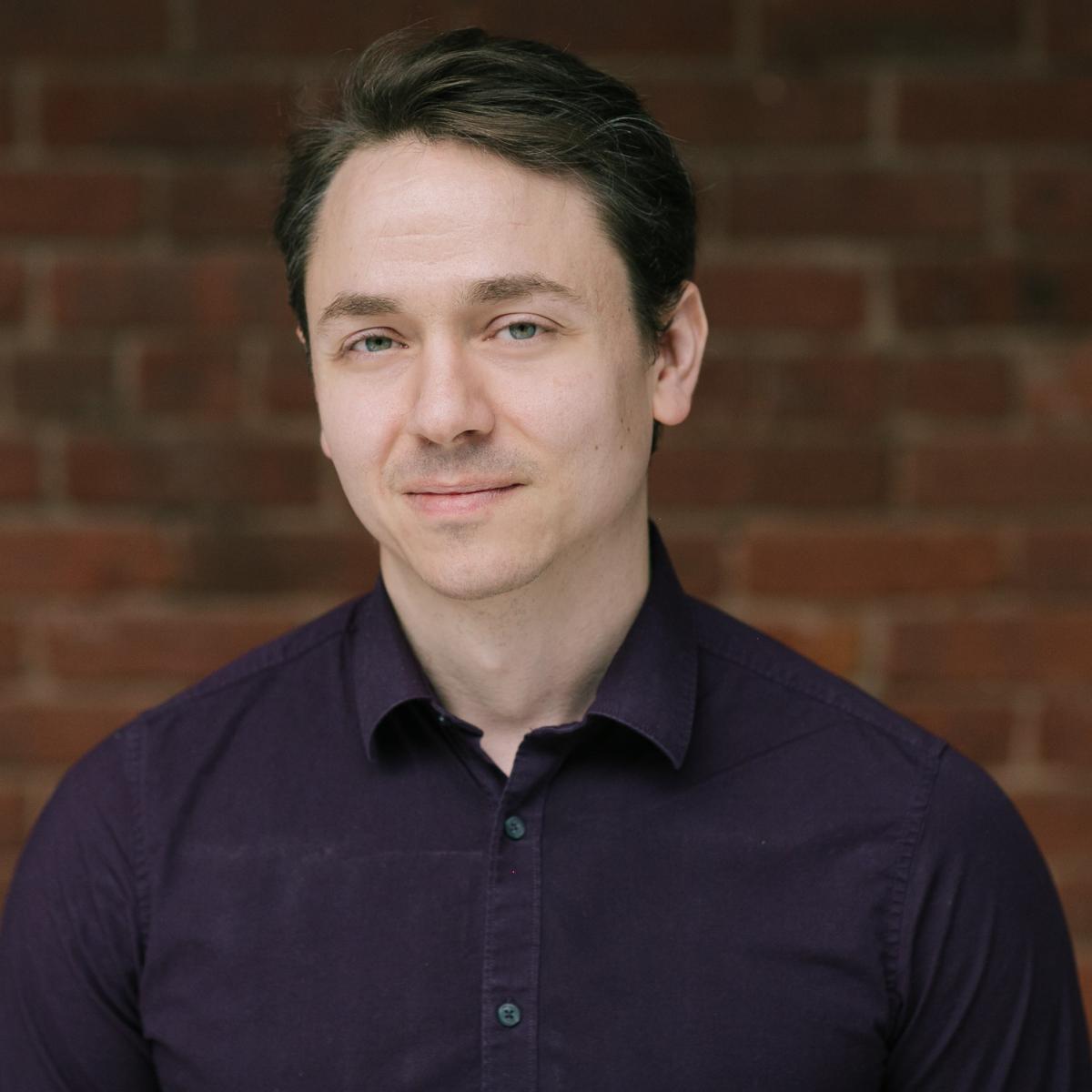 As Research Director, Tim oversees foundational and strategic research to inform the field. Prior to joining the Democracy at Work Institute, he spent ten years conducting strategic, economic and policy research in the healthcare sector for the Service Employees International Union. He also has experience negotiating at the bargaining table with unionized employers and participating in organizing campaigns. He holds a Master's degree in US labor history and was a volunteer activist in his graduate assistants' union while working at the University of Florida.
Email: tpalmer [at] institute.coop  |  Phone: (415) 379-9201 Ext. 4
Todd Leverette, Legacy Business Program Manager

Todd Leverette is the Program Manager of DAWI's Legacy Business Initiatives , where he works with business owners, economic developers & community members to expand the world of employee ownership across the U.S.  Todd is a former Wall Streeter and co-founder of the start-up Your Financial Lane.  He received his JD/MBA from Columbia University and his undergraduate degree from Morehouse College. Todd also has experience in residential real estate and enjoys writing sketch comedy.
Email: tleverette [at] institute.coop  |  Phone: (415) 379-9201 Ext. 7 

Zen Trenholm is a Program Manager with the Democracy at Work Institute (DAWI) building capacity, partnerships, and resources to scale employee ownership across the country. He currently coordinates the Shared Equity in Economic Development Fellowship program where he convenes and equips city leaders with tools and support to build equitable economies using employee ownership. Prior to DAWI he was an organizer for fossil fuel divestment and a director at the California Student Sustainability Coalition. At UC Berkeley, he co-founded the Student Environmental Resource Center and after obtaining a Bachelor's degree in Cooperative Business Development, he returned to his alma mater to launch a course on cooperative entrepreneurship.
Email: ztrenholm [at] institute.coop  |  Phone: (415) 379-9201 Ext. 12
Roodline Volcy, Contracts Program Manager

Roodline Volcy is the Contracts Manager at the Democracy at Work Institute. Roodline was born in Haiti and emigrated to Florida to join her family in the early 90s. She attended Salem College in North Carolina where she studied International Relations and Race & Ethnicity Studies. She has traveled to the Dominican Republic, Mexico, and Haiti working as a translator for speakers of English, Haitian Kreyol and Spanish. Professionally, she has held positions at the Center for Creative Leadership and the American Institute of CPAs where she managed both on-site trainings as well as national events. Within her own community, she is  the Board Chair and member of the Renaissance Cooperative Community in Greensboro, NC. 
Email: rvolcy [at] institute.coop  |  Phone: (415) 379-9201 Ext. 15
Annie Danger, Finance Manager

In her work as the Finance Manager at the Democracy at Work Institute, Annie Danger acts as the beating heart of financial responsibility for the organization. Annie works closely with all DAWI staff to help create a transparent, collaborative understanding of our finances and how best to utilize them for the maximum benefit of cooperatives. Born and raised in Albuquerque, New Mexico to an engineer and a science teacher, Annie showed an early knack for organizational thinking. She was trained in bookkeeping on the job at Modern Times Collective Bookstore in San Francisco beginning in 2006 and has been an independent bookkeeper for a variety of social justice organizations since, using her bookkeeping skills and teaching abilities to support these organizations in developing long-term financial literacy and stability.
Email: finance [at] institute.coop 
Julian McKinley, Director of Communications

Julian leads DAWI's communications initiatives in support of its work to expand worker ownership. He is a passionate and mission-driven storyteller with deep roots in community empowerment and economic development, previously leading organizational storytelling and strategic communications around community and systems level economic change at United Way of Central and Northeastern Connecticut and Capital Institute. He began his career as a community news editor in Connecticut, where he founded and managed operations of multiple hyperlocal news websites. Julian is also a certified Master Composter and founder of Rockaway Waste Ed, a community organization helping local nonprofits and community gardens divert food waste, rebuild soil, and increase access to nutrient-dense food through compost management, education, and consultation. He lives in the Rockaways, Queens, New York, and holds a bachelor's in communications from Springfield College (Mass.).
Email: jmckinley [at] institute.coop | Phone: (415) 379-9201 Ext. 10
BOARD OF DIRECTORS
Maru Bautista, President
Maru Bautista is the Co-Director of Cooperative Development at the Center for Family Life (CFL). Born and raised in Puebla, Mexico, she emigrated to the United States to pursue a M.A. in International Affairs, with a concentration in Development from The New School. Prior to joining CFL, she spent time in rural Colombia working on development projects that supported local communities' economic empowerment. She has a deep commitment to increasing access and equity for low income immigrant communities and communities of color. For the past two years she has been developing worker cooperatives in Sunset Park, Brooklyn and supporting community based organizations around NYC to begin incubating worker cooperatives. In 2015, she was a DAWI Worker Cooperative Developer Fellow, and joined the Board of Directors of the Cooperative Food Empowerment Directive (CoFED).
Aaron Dawson, Treasurer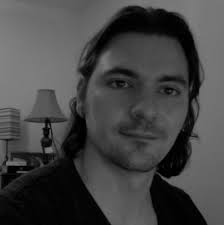 For four years, Aaron Dawson has held the elected position of Board Member for Equal Exchange, a Fair Trade Massachusetts worker co-op with over 150 employees, 125 co-op members and almost a 30 year history of growth, Fair Trade and democratic practice. He also held the elected position of Worker Owner Coordinator for Equal Exchange for two years. Additionally, he has served on the Board of the US Federation of Worker Co-ops for four years and completed his Masters in Management, Co-operatives and Credit Unions at St. Mary's University in Halifax, Canada. Aaron has been at Equal Exchange for thirteen years, where he is a Customer Service Manager. Involvement in worker co-ops runs in Aaron's family. His father, Steven Dawson, is a co-founder of the ICA Group, an employee ownership consulting firm and helped to set up Cooperative Home Care Associates in New York City.
Eulalio Guevara

 Born in El Salvador, Eulalio grew up in a humble home. He arrived in Boston in January 1999. In 2008 he started working for A Yard and a Half, and in 2013, he started to collaborate and grow the idea of turning it into a cooperative after the owner Eileen Michaels gave the news of her retirement. At A Yard and a Half, Eulalio currently works as a sales manager. As an active member of the cooperative, Eulalio is the treasurer of A Yard and a Half's board of directors. He also serves on its executive and finance committees. As a USFWC member and long-time DAWI program partner and participant, Eulalio is a leader in effective democratic workplace practices, inspiring cooperative leaders, future worker-owners, and immigrant worker-owners alike.
Rebecca Lurie

Rebecca Lurie  is the founder of the Community and Worker Ownership Project at the City University of NY School for Labor and Urban Studies and the Murphy Institute where she also serves as faculty in the Urban Studies Department. She is a founding member of the worker-owned cooperative, New Deal Home Improvement Company. She began her working career as a union carpenter and transitioned into worker education through the union's apprenticeship program and the construction industry. Using a sector approach for understanding industries and businesses and their employment needs, she has remained dedicated to inclusive community economic development. Rebecca has collaborated on numerous initiatives in NYC, including pre-apprenticeship programs, a Bronx green jobs network, a kitchen business incubator and the design of Best for NYC. She serves on the board of the Bronx Cooperative Development Initiative and chair of the buildings and grounds committee of the Brooklyn Society for Ethical Culture. She holds a Master's in Organizational Change Management from The New School, a certificate in Adult Occupational Education from CUNY and is certified in Permaculture Urban Design. She is a native New Yorker raised with the spirit and passion of dedication to social justice. 
Adria Powell

As Executive Vice President at Cooperative Home Care Associates, Adria Powell supervises the Vice Presidents of the cooperative's three divisions: Operations, Clinical Services, and Finance. She works closely with these teams to ensure that the organization maintains the best quality of services possible, by maintaining a deep investment in the development of the direct-care workforce.  By guiding CHCA's ongoing strategic planning and compliance efforts , she helps to ensure that the company is positioned to seize opportunities and meet challenges that arise in providing home health care services in a highly dynamic environment. In her essential work within CHCA's leadership, Adria seeks to maximize positive impacts for CHCA home care workers and the elders and individuals living with disabilities. Notably, as a recognition of CHCA's achievements in these areas, the company earned B Lab's "Best for the World" status in 2014 for the second year in a row. CHCA received a certification score high enough to be ranked in the top ten percent of the 987 assessed Certified B Corporations.
Adria joined Cooperative Home Care Associates as a Coordinator in 1993 and has since fulfilled progressively higher levels of responsibility.  During that time, she has helped CHCA to grow from a small cooperative to one that employs more than 2,110 staff.  In 1993, she earned her Baccalaureate Degree in Psychology from Boston College. In 2000, she earned her Masters of Public Administration (Health Policy & Management) from New York University.
Pancho Argüelles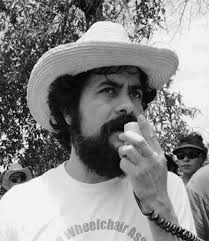 Pancho Argüelles was born in Mexico City and has lived in the U.S. since 1997. For more than thirty years he has worked on human rights issues in Mexico, Central America, and the United States: as a rural teacher in Chiapas, supporting Guatemalan refugees, co-founding Universidad Campesina in Nicaragua, and with rural cooperatives in Central Mexico. In Houston, he co-founded Fe y Justicia Worker Center, a community organization for low-wage immigrant workers and currently serves in its board. Pancho served on the board of the National Network for Immigrant and Refugee Rights where he co-authored the popular education curriculum, BRIDGE: Building a Race and Immigration Dialogue on the Global Economy. He lives in Houston, TX, where he is on his fifth year serving as the pro-bono executive director of Living Hope Wheelchair Association, a community-based organization of migrants with spinal cord injuries. Through PazyPuente LLC he provides training and consulting services to social and racial justice organizations across the country. 
Ana Martina Rivas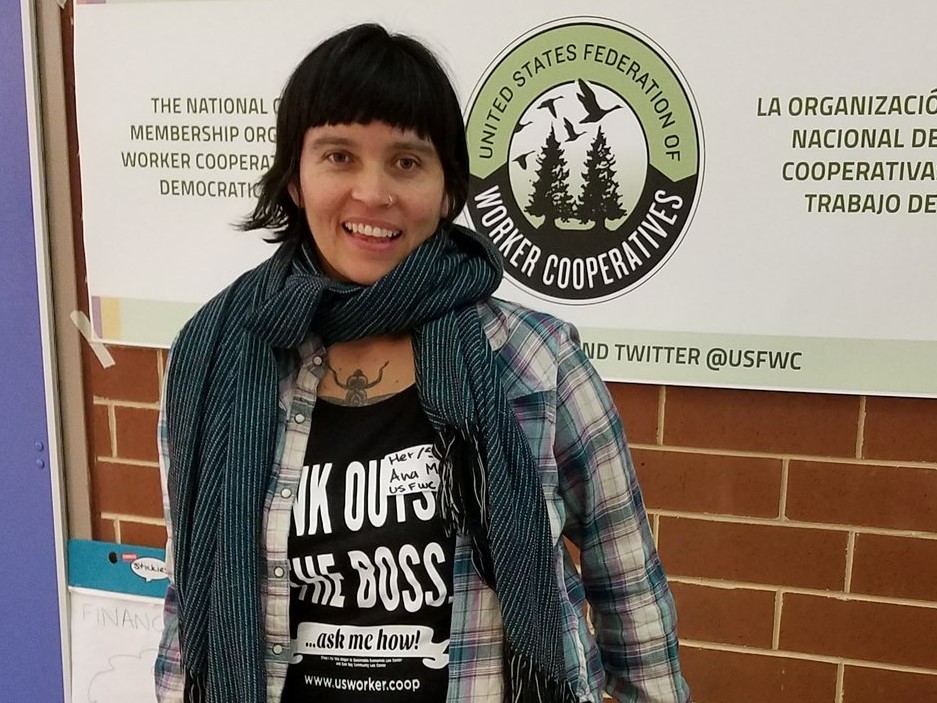 Ana Martina is the Membership Director of the US Federation of Worker Cooperatives. Born and raised in Mexico City, her work with community media took her to California and Arizona where she collaborated with different independent media outlets. Once she moved to Philadelphia, she served as the Technical Director of the Prometheus Radio Project supporting communities and organizations across the country in their efforts to access community owned media. From 2011 to 2014 Ana Martina helped organize the Spanish Speaker Network Gathering at the Allied Media Conference celebrated in Detroit. In 2014 Ana was invited to join the Rhizomatica project where she helped install mobile phone networks owned by autonomous indigenous communities in Oaxaca, Mexico. Early spring 2016, she moved back to Philadelphia where she lives now with her partner and 21 month old toddler. Back in her community now, she is working towards the creation of a bilingual media tech coop Radicante Media.