Saving and growing locally-owned businesses and the jobs they support is a top priority of local economies.  While expanding ownership of businesses to employees is a proven tactic for preserving businesses, access to capital remains an obstacle for business sellers and employees who want to make these ownership transfers. DAWI's capital focus aims to unlock the promise of business ownership for workers.   
We recognize the racial wealth gap as an entrepreneurship access gap. Our work to unlock ownership capital explicitly aims to expand ownership access for BIPOC business sellers and buyers. Capital is the central roadblock to scaling ownership transitions -- particularly in communities where expanded ownership would have the greatest impact.
Our capital strategy is anchored by Apis & Heritage Capital (A&H), an investment firm incubated by DAWI to facilitate an increase in employee-led buyouts. A&H focuses on expanding business ownership to build wealth for workers of color, establishing a replicable model for using risk capital to finance the transition of ownership to majority BIPOC workforces. 
Beyond the launch of the fund, DAWI will provide transitioning portfolio businesses with training and technical assistance, and support broader uptake of this approach by studying and communicating its impact. We aim to spur and support the larger employee ownership field to sharpen its focus on racial equity by using financial equity in strategic ways to catalyze business transitions among priority workforces.
Apis & Heritage Capital and the Legacy Business Fund I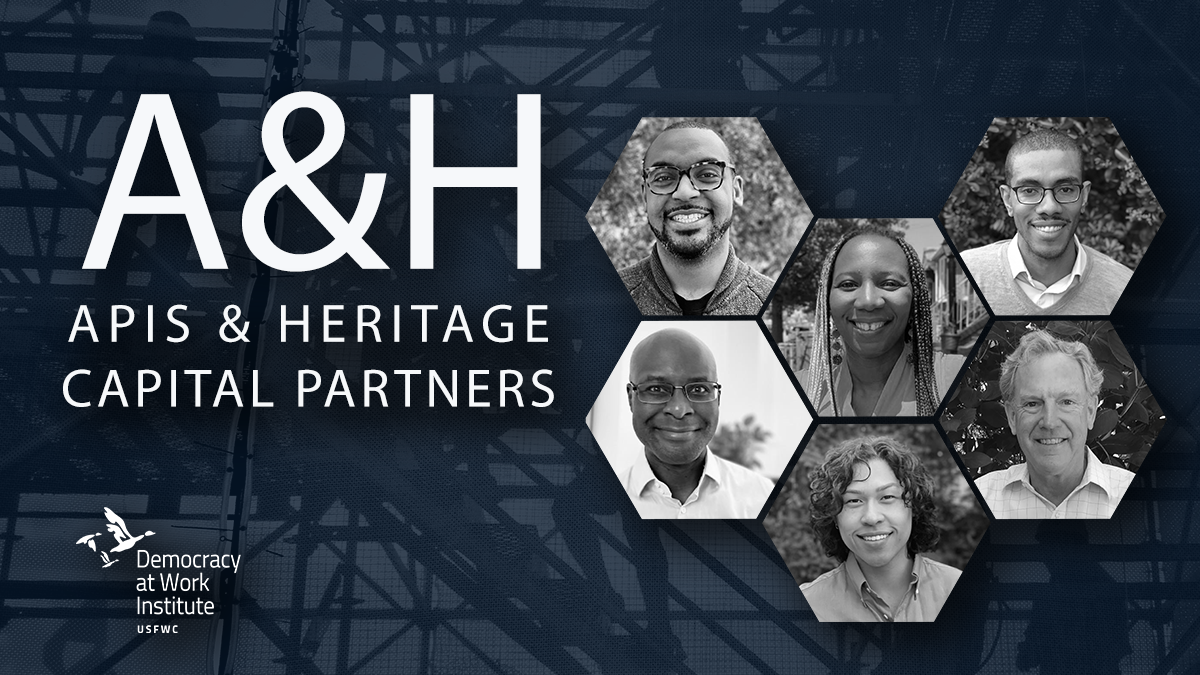 Designed to demonstrate a capital model capable of increasing ownership opportunities for BIPOC and low-wage workers, Apis & Heritage Capital's Legacy Business Fund I announced an initial close of $30 million, doubling its goal of $15 million. Seed funding was provided by the Kendeda Fund, and additional support provided by WK Kellogg Foundation and Citi Community Development.
The fund aims to buy healthy businesses in essential industries with large workforces of color and transition them to an innovative ESOP-erative model—employee-owned and democratically governed—ensuring the business's new ownership fully shares the risks and rewards of business ownership.
The Apis & Heritage Employee-led Buyout (ELBO©) approach provides:
Investors with timely exits, competitive returns, and clear and measurable impact
Founders with capital to support ownership transitions that preserve legacies and meet retirement needs
Workers of color in essential industries with the most powerful wealth-building tool: equity in a thriving business
Companies with the incentives and support to grow and capital needed to build balance sheets for long-term resilience
Communities with stable jobs and business continuity