Submitted by jmckinley on May 19, 2022
Description:
Whenever a business makes a transaction, whether it's purchasing equipment, taking out a loan, or paying a utility bill, it should be tracked and recorded in a chart of accounts (COA). Doing so helps keep finances organized and supports sharing financial information with worker-owners. To help worker cooperatives track transactions properly Wholehearted Bookkeeping has developed chart of accounts samples for LLCs and corporations.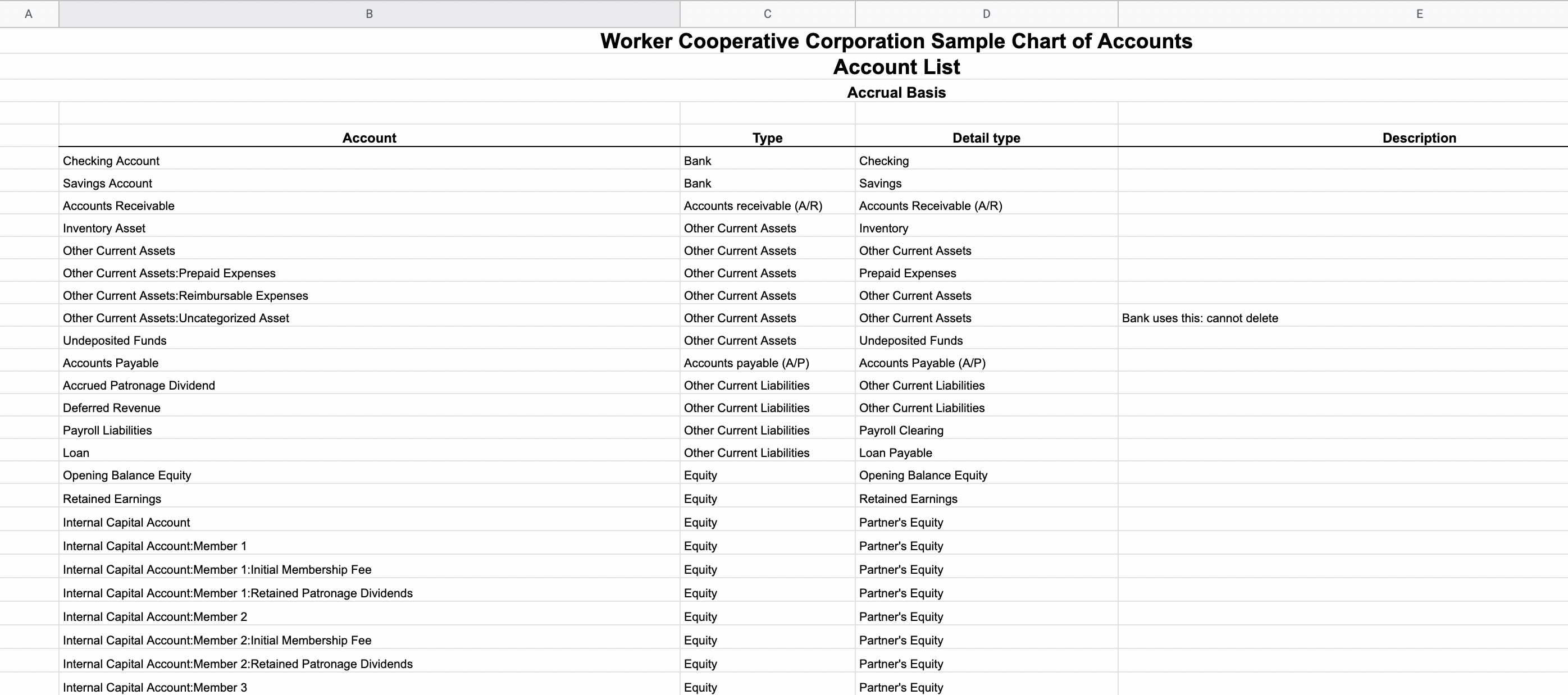 Click the links below to view, copy, and modify the sample COAs.
Worker Co-op LLC Chart of Accounts Sample
Worker Co-op Corporation Chart of Accounts Sample
Curated Tools:
Resources for Existing Worker Coops