The Democracy at Work Institute periodically hosts a Cooperative Developer Fellowship Program, focused on scaling up cooperative development, improving skills, and building collaborative relationships with other cooperative developers.
General organized in cohorts of 8-10 dynamic worker cooperative development leaders, this program offers peer networking, tools development, and action learning to worker cooperative developers interested in exploring the question of scale for worker cooperatives.
2015 Cohort       |      2016 Worker Cooperative Development Fundamentals Cohort
The ten worker cooperative developers who completed DAWI's 2015 fellowship:
Amy Beres, Rocky Mountain Farmer's Union

Deborah Craig, Northwest Cooperative Development Center

Farzana Sarang, Co-Fed

Joe Rinehart

Maru Bautista, Center for Family Life

Omar Freilla, Green Worker Cooperatives

Ricardo Nuñez, Sustainable Economies Law Center

Rob Brown, Cooperative Development Institute

Scott Trumbull, The Working World

Yorman Nuñez, Bronx Cooperative Development Initiative
Examples of strategic change following the Cooperative Developer Fellowship
Maru Bautista, Center for Family Life, incorporated DAWI's framework for cooperative development into their training program for NYC cooperative developers.
Amy Beres, Rocky Mountain Farmer's Union, changed their program from a low-touch academy to a high-touch incubation model.
Scott Trumball, The Working World, initiated a new strategic program on cooperative conversions.
Omar Friella, Green Worker Cooperatives, revamped the organization's Academy curricula to include LeanLaunch in order to speed up the business planning process.
Testimonials
"I have adopted the philosophy that you want to plan for scale in everything you do. Every coop thinks they are a "special snowflake" and wants to be representative of their unique community. This is ok, but I need them to see the value of connecting to other groups doing the work. With the connection there is so much that they can share, they don't have to reinvent it. It's easier. I am thinking of these in my initial conversations with group. Do you want to connect to the larger home care community? I tell them how they do it, and what the expectations are for being connected and the benefits. It's less ask, then telling. I am talking particularly about networking the home care coops within the state of Washington."
- Deborah Craig, Northwest Cooperative Development Center:
"Thinking about scale in this fellowship has focused my energy. It's so important to be planning for it from the beginning.... The thing about scale, for me and for my work in Maine, is that it's not about finding the perfect sector to work in, it's about density across sectors. Any viable business can be converted to a worker cooperative. So, how fast can I do this?"
- Rob Brown, Cooperative Development Institute
A special thanks to the mentors and study trips hosts for this cohort:
Hilary Abell, Project Equity
Margaret Bau, USDA
Cindy Coker, SEED Winnipeg
Steve Dawson, PHI
Tim Huet, Arizmendi Association of Cooperatives
Sherman Kreiner, University of Winnipeg
Margaret Lund, independent consultant
Teresa Holloway Mansell, Childspace
Peggy Powell, PHI
Loren Rodgers, NCEO
And, thank you to the supporters of this inaugural cohort:  Catholic Campaign for Human Development and the Surdna Foundation.
Cooperative Developer Fellow Bios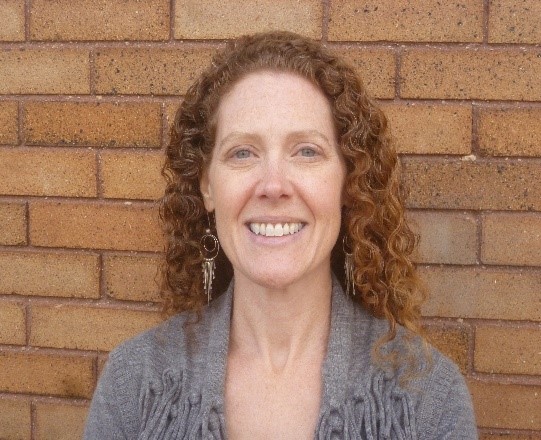 Amy Beres has spent the better part of two decades working for social justice as a community organizer, strategic researcher, project manager and consultant with community-based organizations in Denver, Baltimore, Southern Mexico and Central Appalachia.  In January 2014, Amy came on board with the Cooperative Development Center of the Rocky Mountain Farmers Union Foundation to lead the center's new urban initiative to support cooperative development in low-income neighborhoods throughout Metro Denver.  Her work with budding cooperatives includes helping to create worker-owned co-ops with women, immigrants and refugees, and low-wage workers in sectors like childcare, home care, and interpreting and translating services, as well supporting the development of food and agriculture-related co-ops in food desert neighborhoods.  Amy's work is centered in a deep commitment to social, economic, and racial justice and to building grassroots power within disenfranchised communities to organize for systemic change.  When not working with co-ops, Amy can be found running, camping, creating or admiring visual art, or having a dance party with her two kids, her spouse, and their many animals. 
---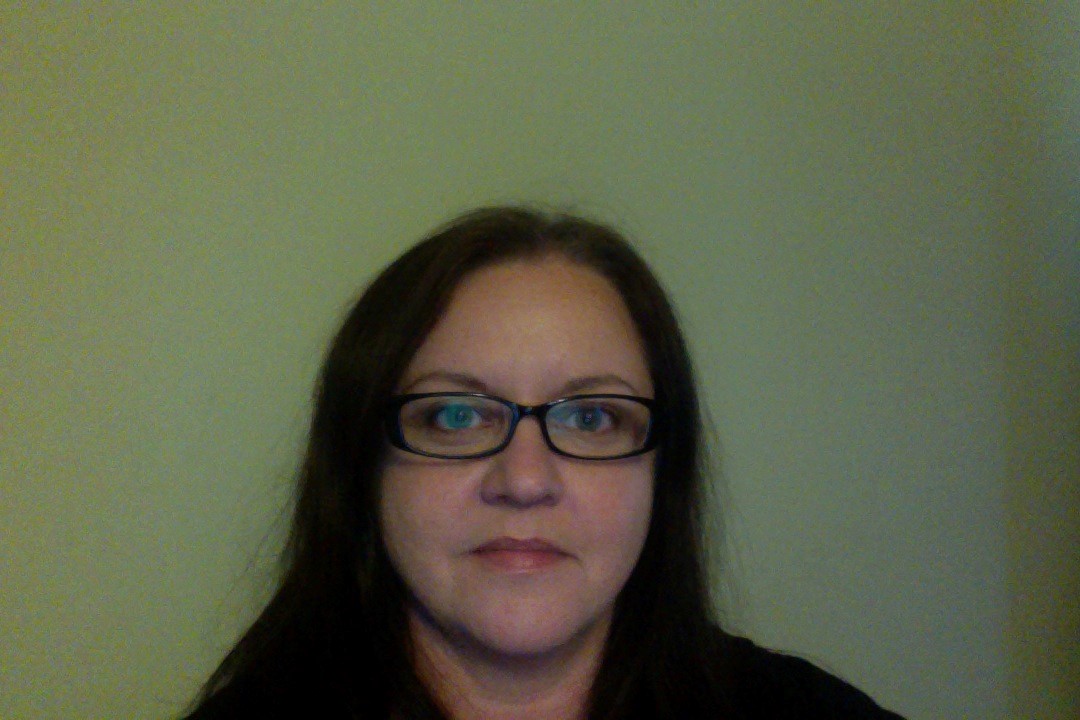 Deborah Craig has been involved in the cooperative movement for over 25 years. From 1989 to 2009, as a member-owner, Deborah held several positions from cashier to Human Resource Manager for the Community Food Co-op in Bellingham, WA. She also served on the Board of Directors for CFC.  In 2010 she joined the staff of Circle of Life Caregiver Cooperative, also in Bellingham, and currently serves as the Human Resource Coordinator for that organization. Deborah earned a master's degree from Western Washington University and is a Peer Advisor in the Democracy at Work Network. Deborah is also employed as a Cooperative Development Specialist with Northwest Cooperative Development Center of Olympia, WA with a focus on the development of home care cooperatives.
---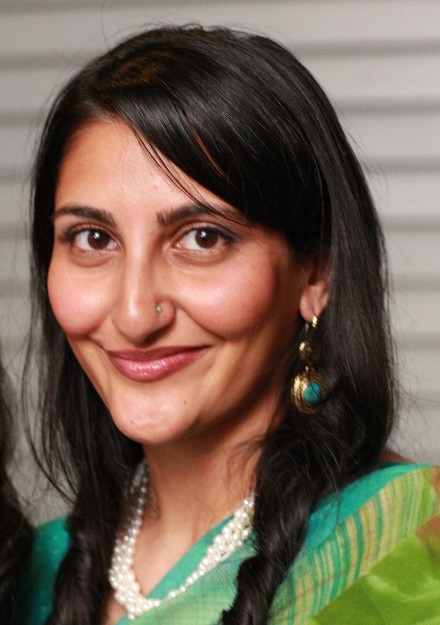 Farzana Serang is the Executive Director of the Cooperative Food Empowerment Directive (CoFED) a national nonprofit that supports college campuses to start and strengthen cooperatively-run food businesses in order to increase access to healthy food and build vibrant, thriving, and equitable local economies. She holds a Masters in City and Urban Planning from M.I.T. and a Bachelor of Arts in political science and anthropology from UC Berkeley. She has focused her work on the efficacy of low-income communities and communities of color to build community wealth. She saw the inherent power of cooperative within that vision when she helped start an all women-owned textile cooperative in Cordoba, Argentina. She is an organizer, policy geek, loves to share food and is an ardent believer in the power of cooperatives to build a better world.
---
Bringing together a diverse range of skills and experiences as a business owner, community organizer, and organization consultant, Joe Rinehart is ideally placed to support cooperative businesses in maximizing their impact on their members and community through smart business strategy, effective management practices, and authentic workplace democracy. Director of Cooperative Development at the Democracy at Work Institute, Joe became involved in the worker cooperative movement as a Peer Advisor in the Democracy at Work Network and as a worker-owner at Firestorm Café & Books. Joe holds a Master's degree in Industrial Technology from Appalachian State University with a focus on bio-fuels production, on-farm technologies, and renewable energy. At ASU, he also taught in the Technology department, where he co-created and taught a course on cooperatives and their role in sustainable development. Joe currently serves on the board of the Eastern Conference for Workplace Democracy and the Democracy at Work Institute. When at home in Brooklyn, NY, he is generally working on perfecting his Kimchi recipe, riding his bike to the edges of the city, contra-dancing, or trying to find a time and place to build an aquaponics system.
---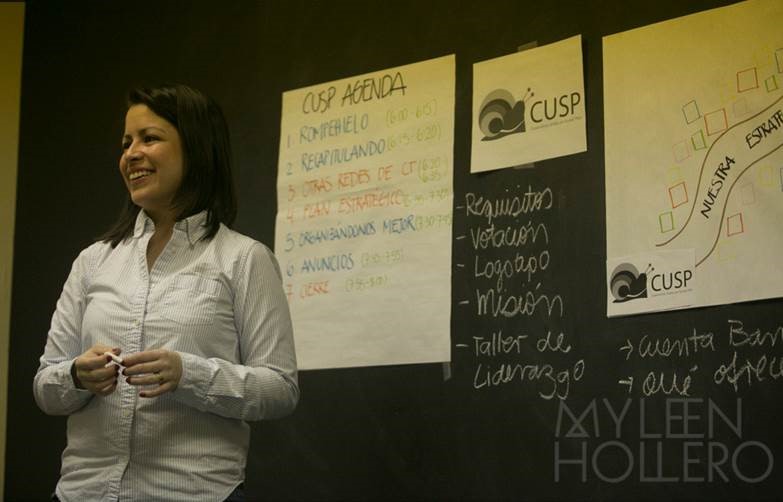 Maru Bautista is a recent immigrant from Puebla, Mexico. She is a Cooperative Developer at the Center for Family Life in Sunset Park, Brooklyn where for the past year she has supported the NYC Worker Cooperative Development Initiative, training community based organizations on how to start worker cooperatives and contributing actively to the cooperative movement in the city. She also provides direct support to three worker cooperatives in Sunset Park, facilitating training and technical assistance on an ongoing basis. She has a passion for social justice, immigrant and labor rights. Maru has a Bachelor's in International Relations from Universidad de las Americas in Puebla, Mexico and a Masters in International Affairs from The New School in New York City.
---
Omar Friella founded Green Worker Cooperatives out of his love for personal and community transformation; a passion for democracy, racial & economic justice, and the environment; and a commitment to blazing trails and making another world inevitable. Omar has over 12 years of experience in business development focusing on cooperatives and green businesses with an equal number of years of experience as a social justice organizer and advocate challenging environmental racism, economic injustice, and sexism. He also co-curated the New York City portion of the BMW Guggenheim Lab, a project of the Solomon R. Guggenheim Museum. His writings have appeared in numerous books, blogs, and articles and he has been featured in several documentaries, including Leonardo DiCaprio's environmental documentary "The 11th Hour". Omar has received numerous awards for his work, including the Rockefeller Foundation's Jane Jacobs Medal for New Ideas and Activism and has been featured in Ebony Magazine's annual Power 100 list. He holds a Masters degree in Environmental Science from Miami University of Ohio and a B.S. from Morehouse College where he also founded the organization Black Men for the Eradication of Sexism. Omar also enjoys making things grow as a loving father, husband and gardener.
---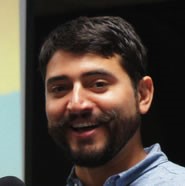 Ricardo Nuñez is Cooperatives Program Director and Legal Services Director at the Sustainable Economies Law Center, a national nonprofit law center based in Oakland, California. At SELC, Ricardo coordinates educational programming, direct legal support, and policy advocacy to lower barriers and incentivize grassroots, cooperative economic development. Recent work includes the Bay Area Worker Coop Academy, a 12 week business accelerator program on starting and expanding worker owned businesses at Laney College; thrice monthly direct legal advice and educational clinics called the Resilient Communities Legal Cafe; working on State and City policy and advocating for legislation that prioritizes worker cooperatives; and half day legal workshops on how to start and operate cooperative enterprises. He is also becoming a lawyer without going to law school, known as a Legal Apprenticeship.
---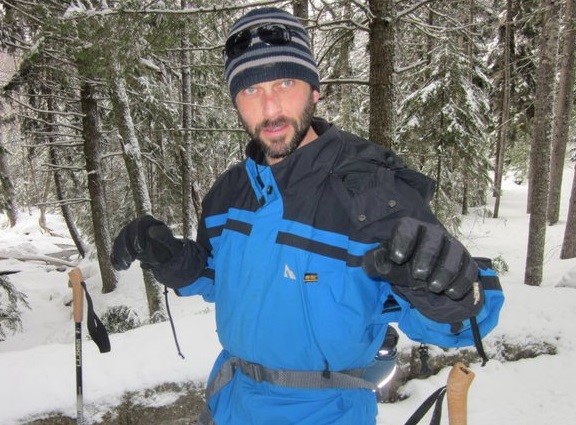 Rob Brown is the Director of Business Ownership Solutions (BOS), a program of the Cooperative Development Institute that promotes worker ownership in Maine and works with retiring business owners and their employees to facilitate conversion to worker-owned cooperatives. CDI is the USDA-designated Northeast Center for Cooperative Business Development. In his work with CDI, Rob was part of the advisory group that successfully converted three retail businesses into the Island Employee Cooperative, which is now the largest worker co-op in Maine and the second largest in New England. He has also organized mobile home park residents to convert investor-owned parks into resident-owned cooperatives.  Rob comes from a long line of millworkers, loggers and farmers in northern Maine and is the first person in his family to go to college. From those experiences, he developed a strong commitment to expanding economic and educational opportunity in his home state. He was additionally a founding steering committee member of United for a Fair Economy's Tax Fairness Organizing Collaborative, a national network of community organizing groups building grassroots power for economic justice and progressive tax reform. Over the years, Rob has been a featured speaker at many national events, including as a William Jefferson Clinton Distinguished Lecturer at the Clinton Presidential Library and School of Public Service. Rob lives with his wife and son in Northport, Maine.
---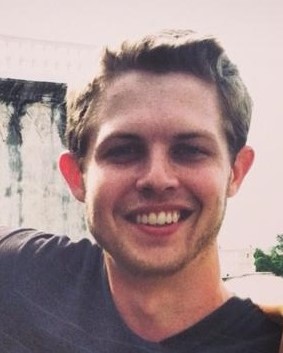 For over four years, Scott Trumball has worked as a Senior Project Officer with The Working World, a non-profit revolving loan fund for worker cooperatives in Argentina, Nicaragua, and the United States.  Scott helped build out The Working World's Nicaragua operation, which provides investment capital and technical support to over 30 cooperative businesses in a wide range of industries, ranging from beekeeping to cereal production.  He also collaborated with local government to foment a network of worker-owned businesses that remains active today.  In September 2013, Scott moved back to the United States and has since led investments in Roca Mia Construction Cooperative, La Mies Cooperative Bakery, Radix Media, Si Se Puede Women's Cleaning Cooperative, among others, and also serves on the board of the New York City Network of Worker Cooperatives.
---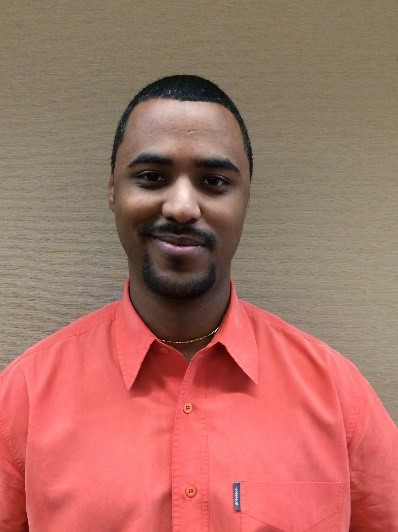 Yorman Nuñez is interested in playing a role in lifting people out of poverty through building economic development infrastructure that builds collective wealth and ownership in the Bronx. His commitment to designing systems to address the root causes of intergenerational poverty emerged out of his work as a community organizer with the Northwest Bronx Community and Clergy Coalition (NWBCCC), where he organized young people around issues of sustainable economic development, education, and voter education. It was during this time that Yorman co-founded the Urban Youth Collaborative, a citywide youth organization working on education reform. He moved on from NWBCCC to electoral organizing, where he managed several political campaigns. He is currently a Program Manager at the Community Innovators Lab(CoLab)  at M.I.T., leading their community engagement work. At CoLab, Yorman spends most of his time coordinating the Bronx Cooperative Development Initiative, a local effort in the Bronx that seeks to leverage local assets to drive economic development strategies for building wealth and ownership among low-income residents. A lifelong resident of the Bronx, Yorman has taught both community organizing and spoken word at the high school level.
The need for skilled worker cooperative developers is increasing throughout the United States. 
The Democracy at Work Institute
's 
Worker Cooperative Development Fundamentals 
training lays a foundation to meet that need. Alongside a small group from around the country, trainees independently learn, participate in facilitated group conversations, and gain practice in real technical assistance placements with cooperative organizations. Attendees gain nuts and bolts skills, deepen their strategic analysis, and prepare for future development work.
This training, covering multiple perspectives, builds on the five year-old training program serving the Democracy at Work Network, a group of certified Peer Advisors that provide technical assistance to U.S. worker cooperatives and startups. Completion of this training is a prerequisite to joining DAWN along with other eligibility requirements. 
Topics included:
What is development?
American worker cooperative history
Roadmaps for startup and conversion
Effective communication
Legal entity choice and incorporation
Financials and patronage
Loan readiness
Governance and management
Accountability systems
Planning for growth
Developing for scale and impact
Development with a racial equity lens
Cooperative ecosystem strategies
Business conversions
Choosing a strategic business sector
2016 Cohort
Aisha Shillingford

Boston Center for Community Ownership, 

Boston, MA

Alison Basile,

One DC

,

 

Washington, DC
Ana Urzua

,

 

Santa Ana Building Healthy Communities

,

 

Santa Ana, CA
Andrew Delmonte

,

 

SBDC at SUNY Buffalo State,

Buffalo, NY
Bianca Sanchez,

Teamworks Cleaning,

Sunnyvale, CA
Brandon King,

Cooperation Jackson,

Jackson MS
Damon Terrell,

Union Cab,

Madison, WI
Elizabeth Arredondo,

Teamworks Cleaning,

Foster City, CA
Hope Kolly,

Equal Exchange,

Pawtucket, RI 
Keely Byrne,

Cooperation Louisiana,

New Orleans, LA
Matt Feinstein,

Future Focus Media / Worcester Roots,

Worcester, MA
Miriam Olivera,

Lompoc Cooperative Development Project,

Lompoc, CA
Rick Scrivner,

Northwest Construction Cooperative,

Olympia, WA
Smiley Rojas-Nunez,

The Working World,

New York City, NY
Testimonials
"I am really glad I became a DAWN Peer Advisor. The training program enabled me to develop my career while working full-time, creating opportunities for me to support other coops and earn extra income." 
- Alison Booth Gribas, Equal Exchange
"The training I experienced in the DAWN program helped me gain a deeper understanding of cooperative development and the cooperative movement.  Through the DAWN network I've been introduced to some great people, ideas and opportunities."  

- Deborah Craig, Northwest Cooperative Development Center, 

DAWI 2015 Fellow