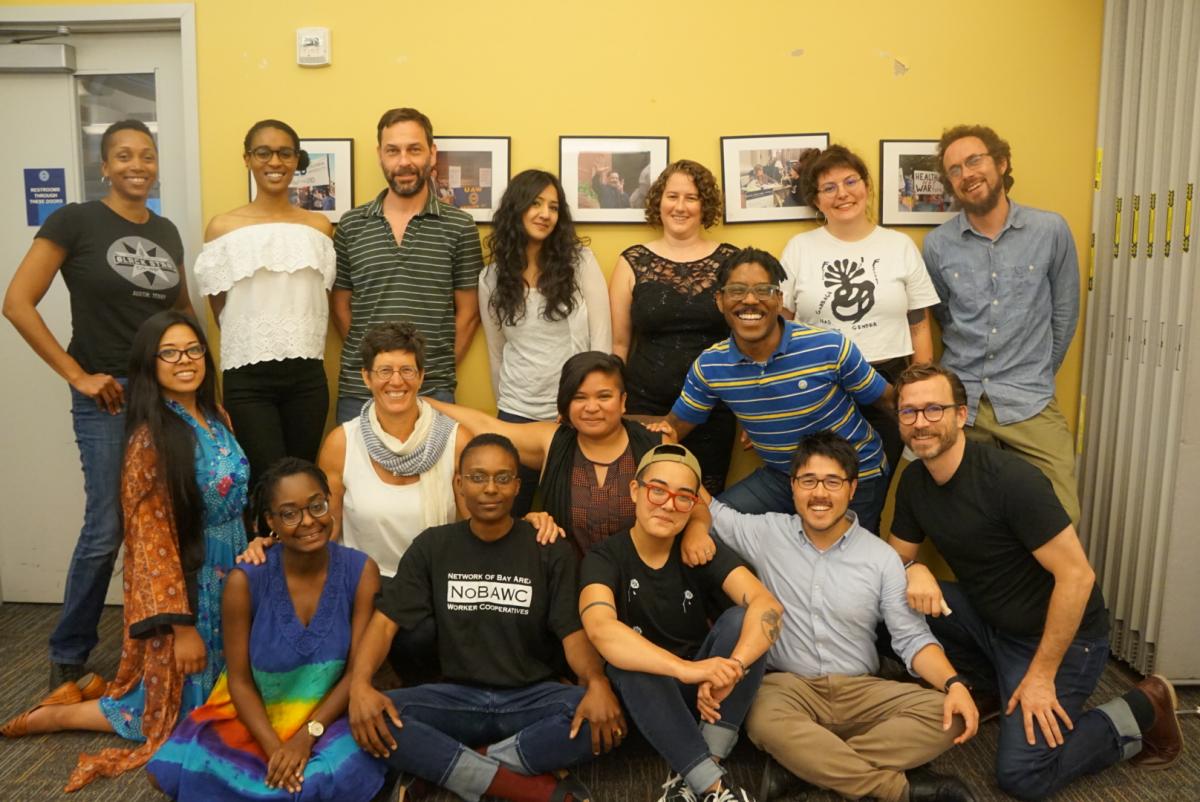 Chapter Network Fellowship Program
The US Federation of Worker Cooperatives and Democracy at Work Institute organized the inaugural Chapter Network Fellowship program for leaders of existing and emerging worker cooperative member associations in 2017.
The program is designed for member association leaders that seek to strengthen their organizations in collaboration with member networks from around the country. Participants received training and share their knowledge and experience in membership governance, technical assistance, worker co-op financing, political advocacy, sustainable fundraising, and other topics.
The inaugural class of 2017 fellows:
Adrionna Fike, Network of Bay Area Worker Cooperatives, California

Eden Schulz, The Working World, New York

Elie Tiglao, Greater Boston Chamber of Cooperatives, Massachusetts

Emily Conner, Network of Bay Area Worker Cooperatives, California

Heather Hax, Baltimore Roundtable for Economic Democracy, Maryland

Jamila Medley, Philadelphia Area Cooperative Alliance, Pennsylvania

Jonah Fertig, Coop Maine Business Alliance, Maine

Maya Gaul, Greater Boston Chamber of Cooperatives, Massachusetts

Mo Manklang, Philadelphia Area Cooperative Alliance, Pennsylvania

Ro McIntyre, Baltimore Roundtable for Economic Democracy, Maryland

Rob Brown, Coop Maine Business Alliance, Maine

Saduf Syal, New York City Network of Worker Cooperatives, New York

Tamara Shapiro, New York City Network of Worker Cooperatives, New York
Please contact Zen Trenholm at ztrenholm [at] institute.coop (ztrenholm [at] institute.coop) with any questions.
---
Fellowship Bios
Adrionna Fike

Adrionna Fike, originally from Los Angeles, is co-owner of Mandela Foods Cooperative grocery store in Oakland, California. She is a council member with the Oakland Food Policy Council, building a citywide food recovery network to eliminate food waste and hunger in Oakland. Fike is also on the advisory board supporting the Berkeley Student Food Collective and an advisor to Project Equity. As a newly elected board member to the Network of Bay Area Worker Cooperatives (NoBAWC), Adrionna intends to catalyze NoBAWCs growth and deepen its impact by focusing on member and public education, youth empowerment and sustained community engagement.
Eden Schultz

Eden joined 
The Working World
 team in 2015 as the Lead Officer Administrator. She brings 14 years of experience as a union member, activist, and representative at Local 2110 of the UAW. She is excited to be putting her passion for economic justice and workplace democracy to work advancing the growth of worker-owned businesses.
Ellie Tiglao

Ellie Tiglao is a chef and community organizer who in 2014 co-founded Olio Culinary Collective, a worker-owned business dedicated to sustainable sourcing, workplace fairness and the celebration of food as culture. In addition, she runs a Filipino-American food pop up, manages the community at the cross-sector co-working space Industry Lab and does a majority of her organizing with APIs for Black Lives Boston and the 
Greater Boston Chamber of Cooperatives
.
Emily Conner

Emily Conner is a worker-member of Box Dog Bikes, a worker-owned cooperative bike shop in San Francisco, a board member of 
NOBAWC
, and Books Coordinator at the punk magazine, MaximumRocknroll. In addition, she organizes against displacement, strives to produce uncommodifiable artwork, and writes about the radical position of female criminality. She lives in Oakland, Ca. with a small dog and friends.
Heather Hax
Heather Hax is a PhD candidate in Sociology at York University in Toronto. Her work focuses on worker cooperatives and anti-capitalist social transformation. Currently residing in Baltimore, Heather teaches Sociology at Towson University. She is a collective member at 2640 Space, a collectively run events space for radical politics and grassroots culture, and is on the steering committee of the 
Baltimore Roundtable for Economic Democracy (BRED)
. She also teaches and practices Ashtanga yoga at an (un)godly hour each morning.
Jamila Medley
Jamila Medley is an expert at deepening people's engagement with their co-ops, nonprofits, and communities.  She serves on the Board of Directors for the 
Philadelphia Area Cooperative Alliance (PACA)
 where she has played a key role in designing and facilitating PACA's Cooperative Leadership Institute. Currently, Jamila works with PACA on their 20 Bookclubs → 20 Cooperative Businesses program, coordinating study and training with four groups. She holds a B.A. in Urban Studies from Connecticut College and a M.S. in Organizational Dynamics from the University of Pennsylvania. Jamila also serves on the Board of Directors for the Media Mobilizing Project and is a mama of two girls.
Jonah Fertig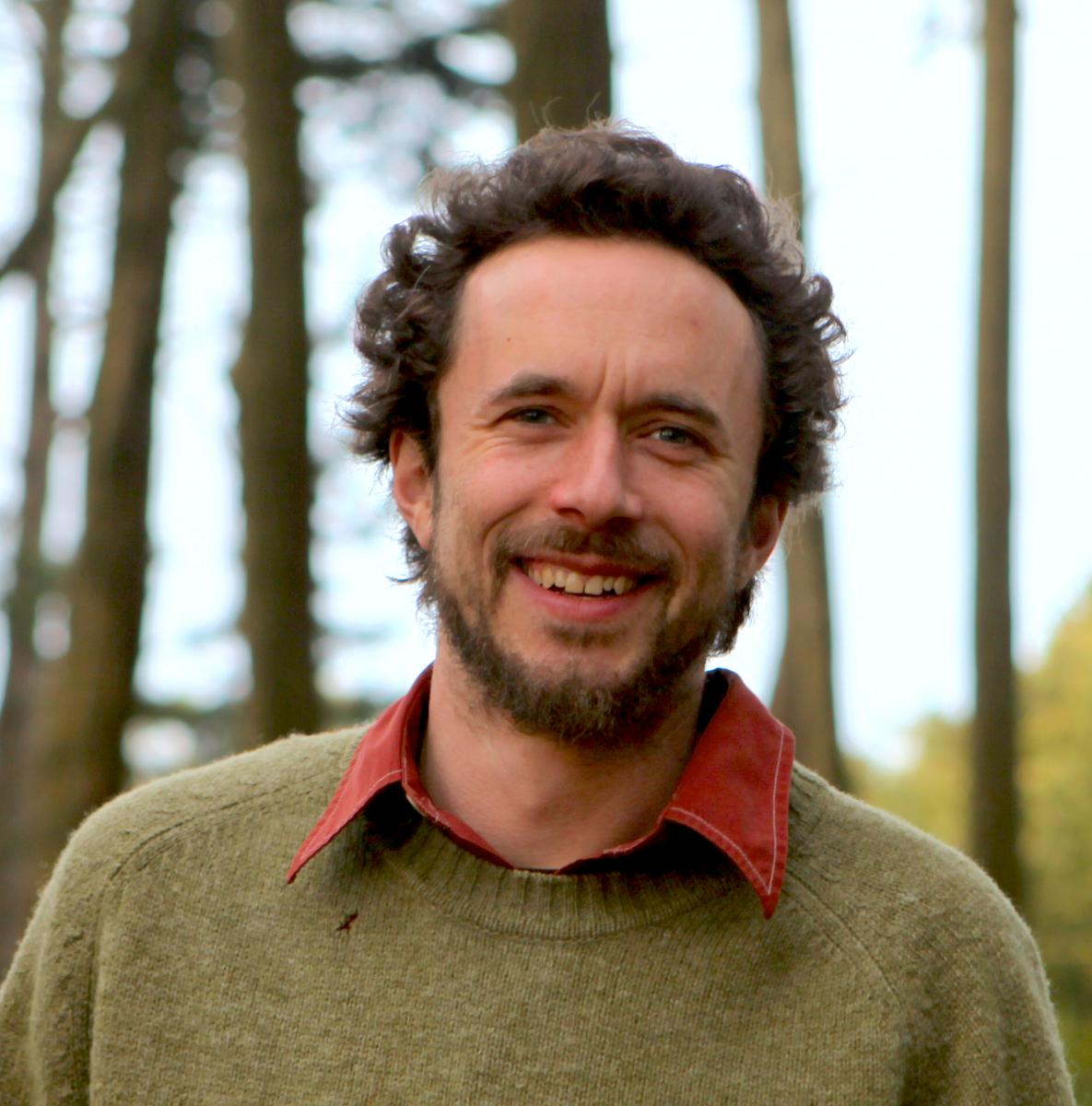 Jonah Fertig is the Director of Cooperative Food Systems at the Cooperative Development Institute.  He works with farmers, food producers, cooks, distributors, and community members to develop democratic businesses. He is a co-founder and board member of the Maine Farm and Sea Cooperative and has served as a development coordinator for the nation's first farm- and sea-to-institution cooperative. He currently sits on the board of the Cooperative Fund of New England and the steering committee of the Maine Food Strategy. He was a 2016 Democracy at Work Institute Worker Cooperative Developer Fellow. He lives with his partner and two kids at Celebration Tree Farm in Durham, Maine.
Maya Gaul

Maya Gaul is a native Bostonian and creative entrepreneur who enjoys engaging with sustainability and creation in the urban space. With a Bachelors of Arts in English Literature from Columbia University, she is a worker-owner at the CERO Cooperative as a Sales Team Co-Leader and co-founder of BRIDGES Foundation. Her interests range from marketing and communications, sales, public relations, and business development to sustainable systems, holistic living, and permaculture.
Mo Manklang

Mo Manklang is a creative strategist focusing on cooperative solutions and network building. Mo currently serves as Communications Director for the U.S. Federation of Worker Co-ops and the Chief of Operations at the US Department of Arts and Culture, and previously as director at the news site Generocity.org. Mo is Board President of the 
Philadelphia Area Cooperative Alliance
, committee member for the Kensington Community Food Co-op, the Sustainable Business Network, and cofounder of The Bechdel Test Fest, an annual festival highlighting women and transgender comedians in Philadelphia.
Ro McIntyre

Ro McIntyre cooperatively owns and operates Red Emma's Bookstore & Coffee House in Baltimore, MD. Ro works to grow the cooperative ecosystem in Maryland through their involvement at the 
Baltimore Roundtable for Economic Democracy (BRED)
. They work closely with emerging democratically-controlled economic institutions as a technical assistant, business consultant, and loan adviser. Ro also centers building institutions of direct democracy and control of resources within Baltimore's Asian and Trans and Queer communities.
Rob Brown

Rob Brown is the Director of Business Ownership Solutions (BOS), a program of the Cooperative Development Institute that promotes employee ownership and works with retiring business owners and their employees to facilitate conversion to worker-owned cooperatives. Rob was a 2015 DAWI Cooperative Developer Fellow and is a member of the Workers to Owners Collaborative. He has a diverse background in policy research, advocacy and organizing, and non-profit and for-profit business development. Rob comes from a long line of millworkers, loggers and farmers in northern Maine and is the first person in his family to go to college, studying economic development and public policy at the University of Maine and College of the Atlantic. Rob lives with his wife and son in Northport, Maine.
Saduf Syal

Saduf Syal has worked within various community-based organizations throughout New York City for over a decade as a community organizer, direct service provider, and/or cooperative developer. In her current role at 
NYCNoWC
, she hopes to contribute to building a strong network and movement of worker cooperatives in the city. As a strong believer in worker control and workplace democracy, she is constantly dreaming of an end to exploitation in every workplace.
Tamara Shapiro

Tamara Shapiro is the Co-Director of Programs for the 
NYC Network of Worker Cooperatives (NYCNoWC)
. Previously she was one of the lead coordinators of Occupy Sandy, the most effective citizen-led relief effort in U.S. history, as well as Rockaway Wildfire and Worker Owned Rockaway Cooperatives that emerged from it. She was also a lead strategist and facilitator of the InterOccupy network and created and implemented a networked hub structure for The People's Climate March, the largest climate march in history. In addition to NYCNoWC, she is currently the coordinator of Movement Netlab and works at The Murphy Institute for Labor Studies developing the Community and Worker Ownership.