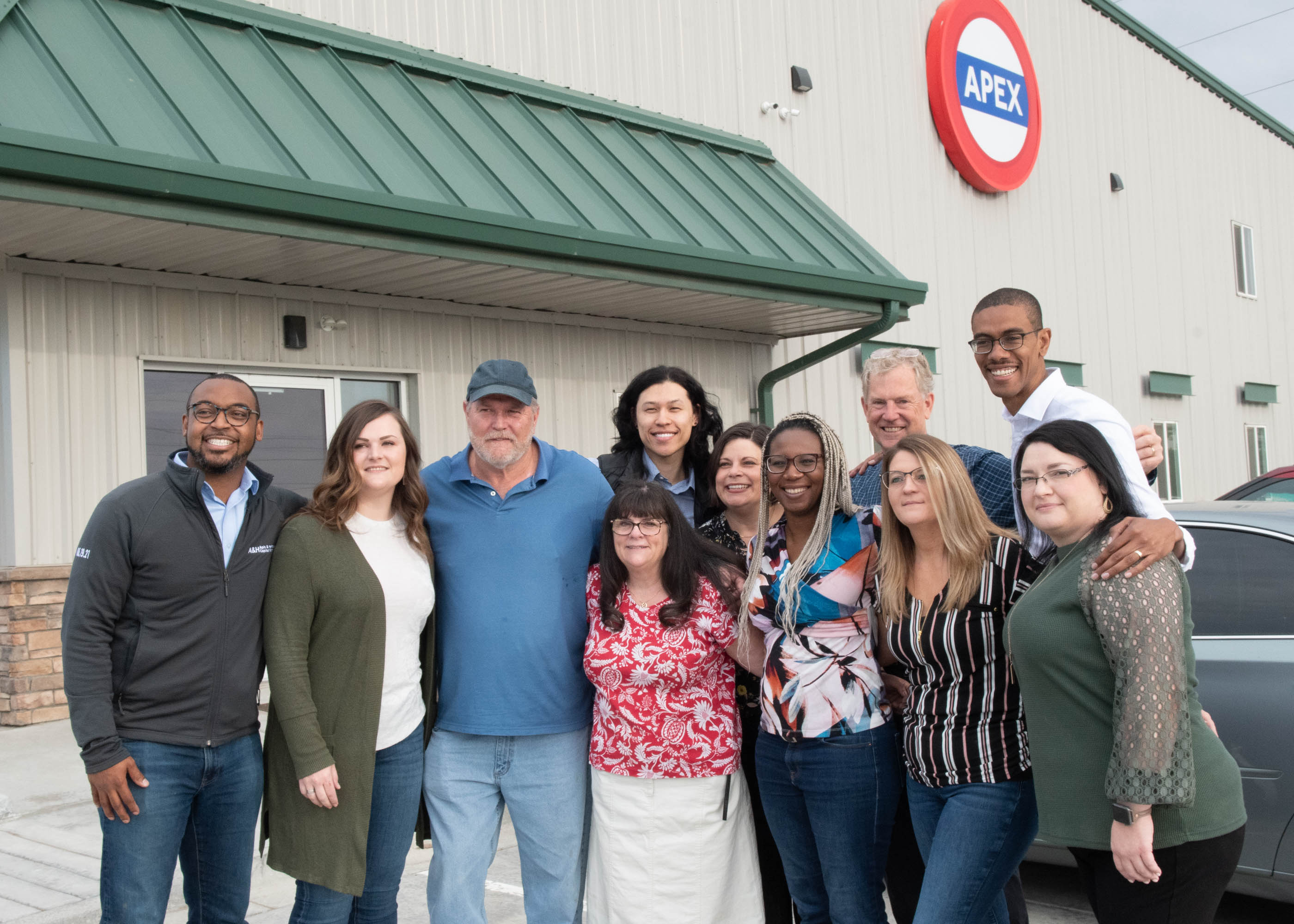 In planning for retirement and stepping away from the 34-year-old business he built, Apex Plumbing CEO Brian Wilkie received multiple offers for the company. The offer he landed on, he says, stuck out among the rest: "It struck us as something that might really be beneficial for the employees."
With support from DAWI-incubated Apis & Heritage Capital Partners, Wilkie decided to transition his Arvada,Colorado firm to 100% employee ownership. "You can feel really good walking away, knowing that your employees have a lot to look forward to and are gonna continue to get rewarded for their efforts" he told The Denver Post following the firm's sale to employees.
Brian Wilkie's prioritization of employee benefit helped Apex Plumbing become the first of two firms to become employee-owned with support from Apis & Heritage. The company specializes in sewer and water pipe repair in what has been called the "most employee ownership-friendly state in the country." The company employee 60 employees, roughly half of whom identify as Latine. With support from Apis & Heritage, the company's eligible employees now participate in an employee stock ownership plan (ESOP) and are actively developing a culture of ownership through participatory workplace training and technical assistance provided by DAWI.
Apis & Heritage announced the initial close of its Legacy Fund I on Juneteenth 2021 at $30 million, well above its goal of $15 million raised. The firm was incubated at DAWI with seed funding provided by the Kendeda Fund, the Kellogg Foundation, and support from Citi Community Development. Over the next five year, Apis & Heritage plans to find and acquire 8-10 businesses with majority BIPIC workforces in essential industries and successfully transition ownership to their employees through employee-led buyouts. As an ongoing partner with Apis & Heritage, DAWI provides trainings to their portfolio businesses to establish robust workplace participation.
Just days after finalizing the sale of Apex to its employees, Apis & Heritage celebrated the transition of Accent Landscaping in El, Paso Texas.
Submitted by jmckinley on December 20, 2022