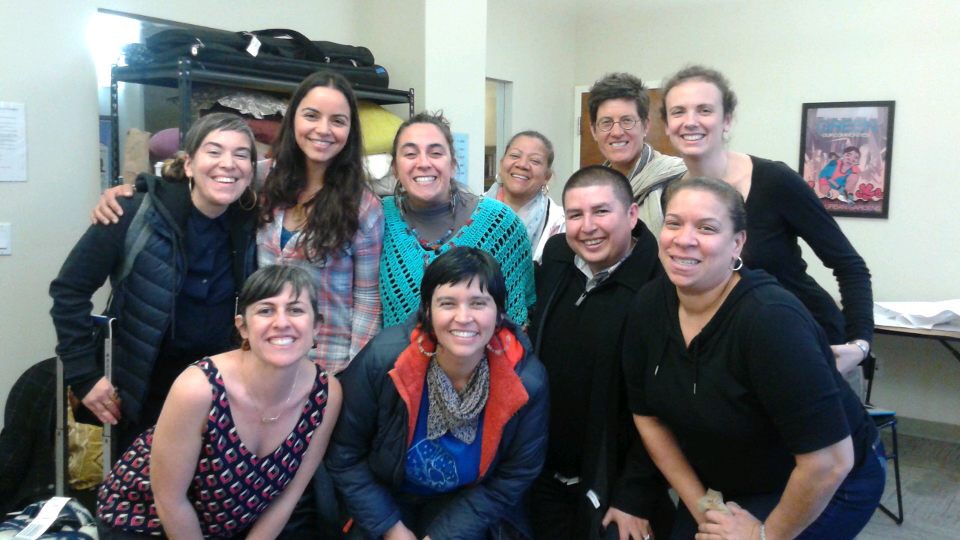 Immigrant worker-owners are the largest and fastest-growing segment of worker-owners in the United States. Growth in worker cooperatives is currently driven by immigrant communities using the form to create jobs and business ownership opportunities for themselves.
As a direct response to this ever-growing movement, the Democracy at Work Institute is growing its work to support immigrant cooperatives. As the national support and strategy organization for worker cooperatives, DAWI will respond by building relationships to develop a vision and strategy. Furthermore, training and leadership development will be at the core of the work to build power and a support system.
Current work to support the immigrant cooperatives includes:
Líderes Cooperativistas en Accion (Fundamentals in Spanish):

An 8-month (Nov 2016-June 2017) training program for Spanish speaking worker owners interested in becoming peer advisers and taking on leadership roles within the immigrant cooperative movement.

USFWC Peer Advisor Member Council:

A space and time for representatives of immigrant-based coops to bring in business-related issues and receive peer support from other worker-owners, referrals to resources, and to collectively identify tools that need translation.

Translation

: Assessment conducted with developers and worker-owners to identify tools that needs translation into Spanish, followed by an ongoing translation of 3+ tools per month into Spanish for 2016-2017 which are then made available through the Resource Guide on DAWI's webpage.

Immigrant Cooperative Strategy Collaborative:

The formation of a national strategy to scale immigrant-led coops launching Winter 2017. The Collaborative of worker-owners, developers, and organizers will link with allies in the fields of immigrant integration and immigrant rights to identify ways to

better support immigrant-led cooperatives, think through scaling, and develop a shared advocacy and communications strategy.
For more information, please contact Vanessa Bransburg at vbransburg [at] institute.coop (vbransburg [at] institute.coop).