Posted on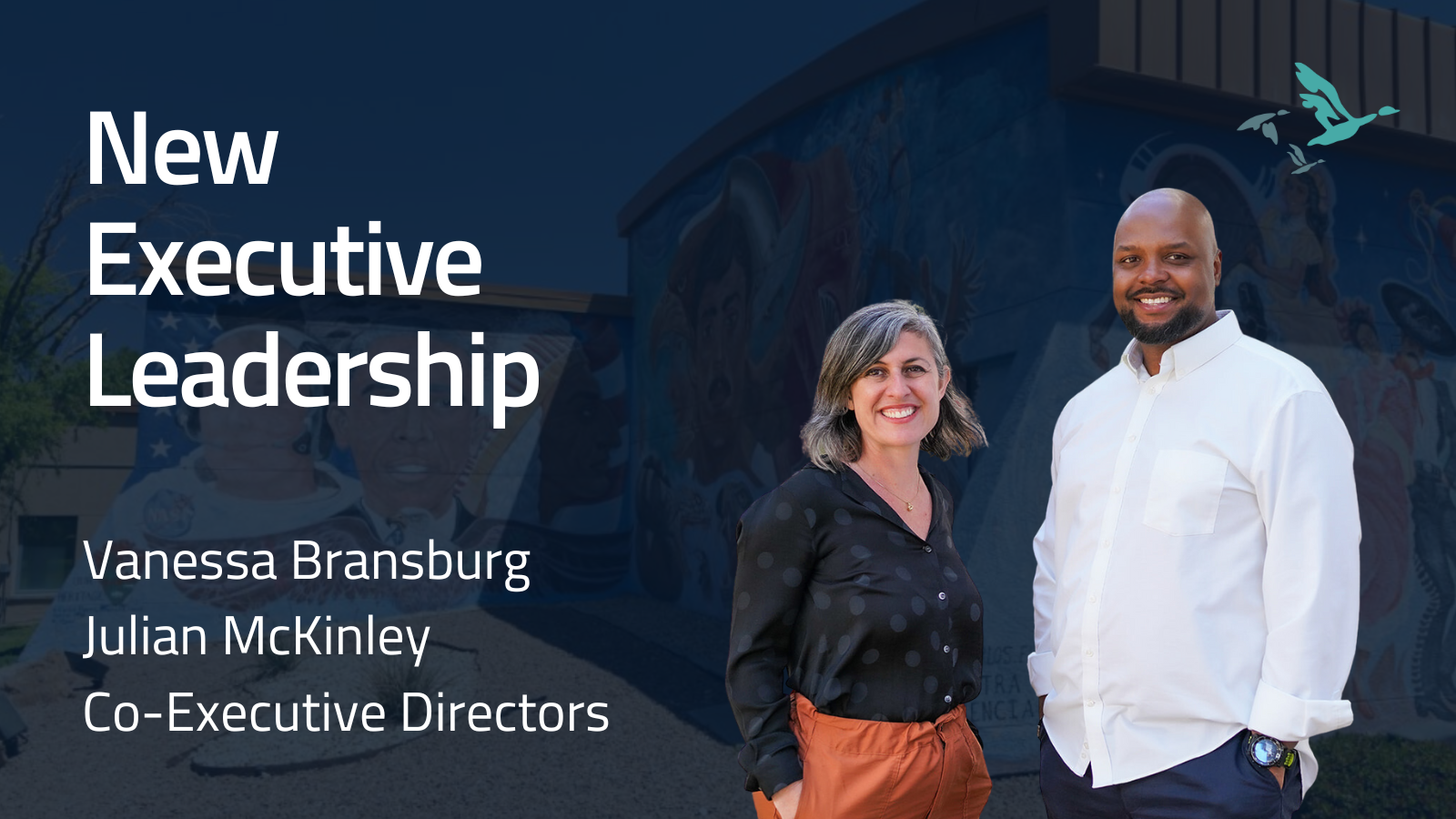 ---
Democracy at Work Institute (DAWI), the national think and do tank dedicated to expanding the worker ownership model, is pleased to announce the promotion of Julian S. McKinley to the role of Co-Executive Director for Partnerships and Growth. Julian assumes this position alongside Vanessa Bransburg, who was promoted to Co-Executive Director for Operations and Programs in September 2022.
DAWI's board of directors unanimously voted to promote Julian nearly five years after he joined DAWI as its first communications director. Julian will now oversee DAWI's organizational growth, strategic partnerships, and communications. Together, the co-executive directors assume leadership at DAWI as the culmination of a multi-year succession planning process. The co-executive directors bring complementary skills and will work collaboratively with DAWI's board and staff to further the organization's mission to use worker ownership to benefit workers locked out of good jobs and business ownership opportunities.
"I am thrilled to be stepping into shared leadership with Julian at this pivotal moment in DAWI's trajectory," said Vanessa Bransburg. "As long-time staff members and the first two DAWI BIPOC Executive Directors, we bring unique perspectives that are meaningful for the organization's next phase of work in the field of worker ownership, and the growth of our staff."
Julian's promotion comes as Melissa Hoover transitions into a new Director of Special Projects role. Melissa was DAWI's founding executive director and has served as Co-Executive Director for Partnerships and Growth since the fall of 2022. She led DAWI's growth from a startup nonprofit in 2013 to its current status as a field-leading organization supporting worker cooperative development across the U.S. and internationally.
"I'm delighted with this evolution. As a longtime member of our leadership team, Julian has played an outsized role in shaping our strategy and relationships, so this is a natural progression" said Hoover, adding, "And the fact that DAWI's next generation of leadership comes from within the organization speaks both to the strength of our talented staff and to our commitment to building the field, starting with our own bench."
Julian joined DAWI in 2019 and brings a wealth of relationship-building and communications expertise to his new role. Since 2019 he has overseen the organization's communications and data programs while driving strategic priorities as a member of its senior leadership team. His diverse experience at DAWI includes guiding the organization's COVID-related strategic refinement, training cooperative developers in the U.S. and East Africa, helping lead New York City's business conversions response during COVID, and leading regranting programs for the city's Worker Cooperative Business Development Initiative. Prior to joining DAWI, Julian led strategic storytelling campaigns focused on regenerative economics, impact investing, and family financial security. He began his career as a news editor and earned a bachelor's degree in communications from Springfield College (Mass.). He lives in Queens, New York with his family.
The Democracy at Work Institute is the national think and do-tank dedicated to expanding worker ownership to meet the needs of workers locked out of good jobs and business ownership opportunities, particularly BIPOC, recent immigrant, and low-wage workers.