Posted on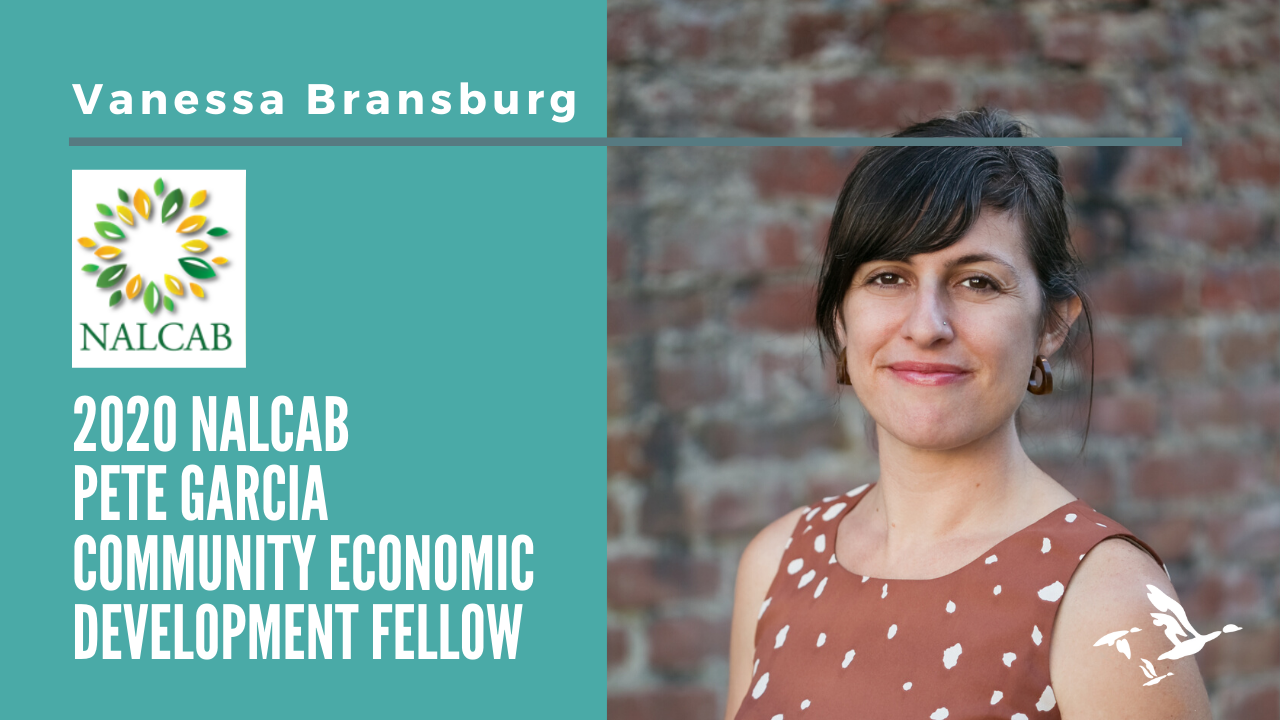 Our team is excited to congratulate DAWI Senior Managing Director Vanessa Bransburg on being named a 2020 NALCAB Pete Garcia Community Economic Development Fellow.  Created by the National Association of Latino Community Asset Builders (NALCAB), the fellowship aims to address the growing leadership gap in non-profit community development and equip the next generation of Latino leaders with the skills needed to succeed.
The Pete Garcia Community Economic Development Fellowship is a nine-month leadership training program for Latino leaders from around the country. This year, 16 professionals were selected for this prestigious program that aims to cultivate future Latino leaders.
It provides mid-career Latino practitioners specialized professional development training that prepares them to become strong executive director candidates at non-profits that serve the Latino communities.  The NALCAB Pete Garcia Fellowship has graduated 137 program participants from across the country, representing 80 unique nonprofit organizations in 24 states, the District of Columbia and Puerto Rico. 
The National Association for Latino Community Asset Builders (NALCAB) is the hub of a national network of more than 120 mission-driven organizations in 40 states, DC and Puerto Rico that are anchor institutions in geographically and ethnically diverse Latino communities. Members of the NALCAB Network invest in their communities by building affordable housing, addressing gentrification, supporting small business growth, and providing financial counseling on issues such as credit building and home ownership. Our mission is to strengthen the economy by advancing economic mobility in Latino communities. NALCAB's work advances economic mobility for low- and moderate-income people.