Submitted by Anonymous on May 21, 2021
Author(s):
Alexis Butler, Shevanthi Daniel-Rabkin, Kyle Funk, Melissa Hoover, Tina Lee, Lauren Lowery, Julian McKinley, Zen Trenholm
Affiliated Organization:
The National League of Cities
Source:
https://www.nlc.org/resource/economic-recovery-and-employee-ownership/
Description:
---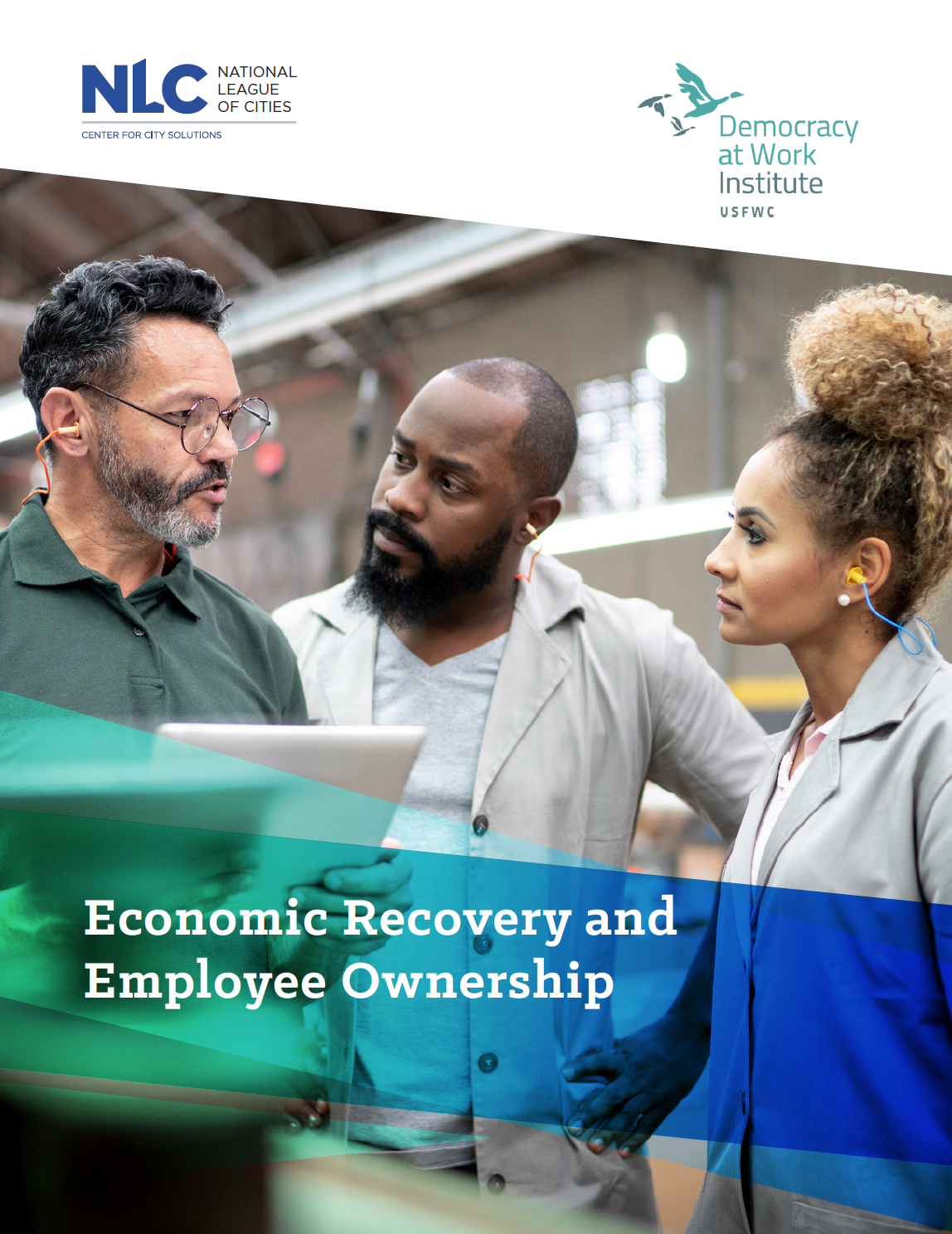 As cities seek to recover from the economic impacts of the COVID-19 pandemic, municipal support for the transition of companies to employee ownership offers an opportunity to save many small businesses, significantly shorten the path to economic recovery, and create a foundation for a truly resilient economy. DAWI has partnered with the National League of Cities to co-publish Economic Recovery and Employee Ownership, providing timely guidance for municipal leadership on the role employee ownership can play in economic recovery efforts.
To help municipal leadership support, the report outlines:
Models of city support for employee ownership in U.S. cities
Types and benefits of employee ownership
The role local governments can play in creating conditions that support employee-owned businesses
Strategies to enable more businesses to become employee-owned
The authors would like to acknowledge and thank Joe Marraffino, Loan and Outreach Officer at the Cooperative Fund of New England, Jim Brooks, Director for Housing and Community Development at National League of Cities, and Natasha Leonard, Senior Program Specialist at National League of Cities, for their contributions to this paper.
Curated Tools:
Resources for Communities