Submitted by jmckinley on August 11, 2020
Author(s):
Laura Hanson Schlachter, Olga Prushinskaya
Affiliated Organization:
University of Wisconsin Survey Center, Center on Wisconsin Strategy, US Federation of Worker Cooperatives
Description:
Executive Summary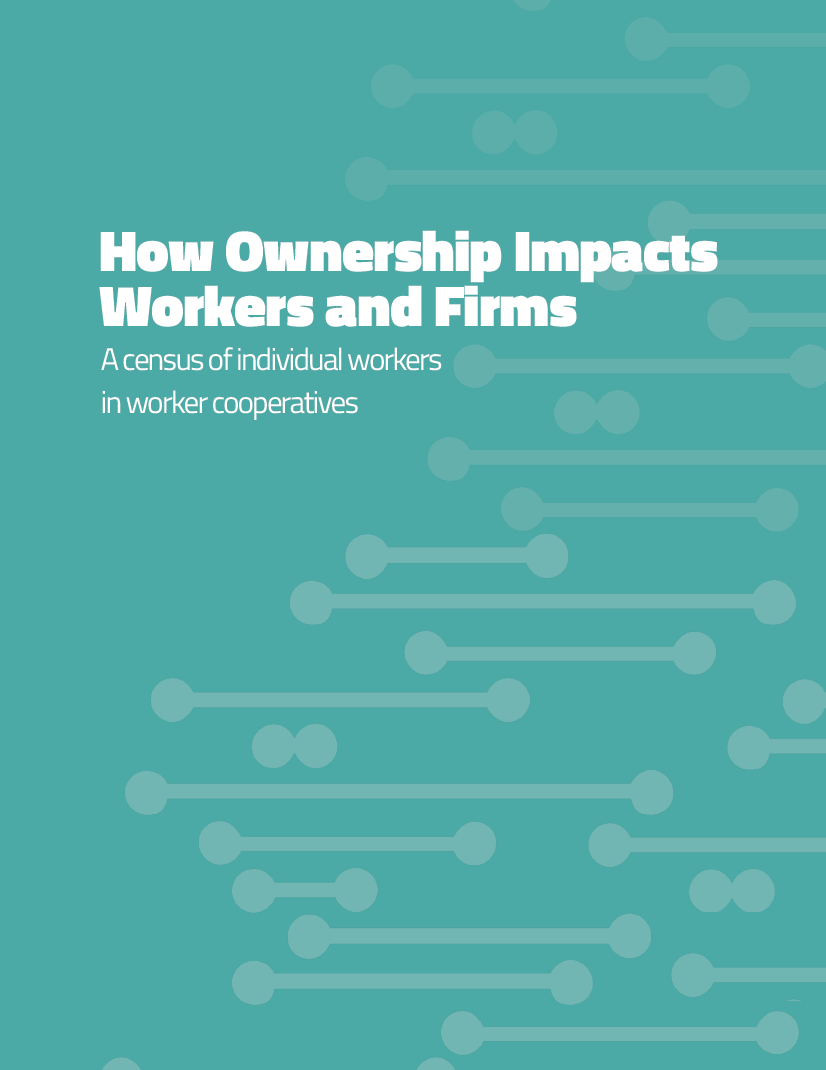 In the Census of Individuals in Worker Cooperatives, we present findings from a national survey of 1,147 workers in 82 worker cooperatives and follow-up interviews with 15 participants conducted in 2017. This novel data allows us to explore the impact of workplace democracy on individuals, firms, and communities across the United States. It also provides important opportunities for future research about how worker cooperatives can promote resilience and racial equity in this moment. 
Mid-pandemic of 2020, the moment is a bleak one for small businesses, workers employed in the service and care sectors, and contract, freelance and gig workers who cannot access unemployment benefits.  The brunt of the economic losses have been born by Black and brown business owners, low-wage workers, and entrepreneurs of necessity who have been locked out of both good jobs and business ownership opportunities. The stresses wrought by the pandemic, however, simply cast into high relief a much longer arc of deepening racial and economic inequality, stagnant wages, and concentration of wealth in the U.S. over the past several decades. The near-crisis state of American democracy in 2020 is simply the outcome of concerted efforts to disenfranchise voters and disempower communities over the past several decades.   
In this moment the proposition of worker cooperatives – that working people can together own, control, and benefit from their own small businesses – offers hopeful possibilities. Worker cooperatives can be used to save small businesses whose owners are retiring or closing, create livelihoods for those with barriers to work, pool capital among would-be entrepreneurs, and raise standards and firm competitiveness in industries where a human-centered workplace improves not just the job but the service delivery itself.  In the process, cooperative business ownership can build the skills, capacity, and voice of people who otherwise may not have such opportunities to participate in either decisions or profits. 
This paper is concerned in part with whether and how worker cooperatives fulfill this promise for their worker-owners. 
 
Have questions about this paper or the data set? oprushinskaya [at] institute.coop (subject: Census%20on%20Individual%20Workers%20in%20Worker%20Cooperatives) (Send and email) to co-author Olga Prushinskaya, DAWI's Metrics and Impact Analyst.
Fill out the form below to be notified when the paper is published.
Curated Tools:
Resources for Start-Ups
Resources for Existing Worker Coops
Resources for Conversions
Resources for Communities