Submitted by on
Affiliated Organization:
Democracy at Work Institute
Description:
As New York State integrates legal adult use of cannabis into the economy, there is an opportunity from the outset to direct the benefits of this economic activity to support communities most impacted by criminalization. Ensuring Cannabis Equity Through Shared Ownership outlines mechanisms for ensuring a thriving new cannabis industry directly benefits communities of color through shared ownership. The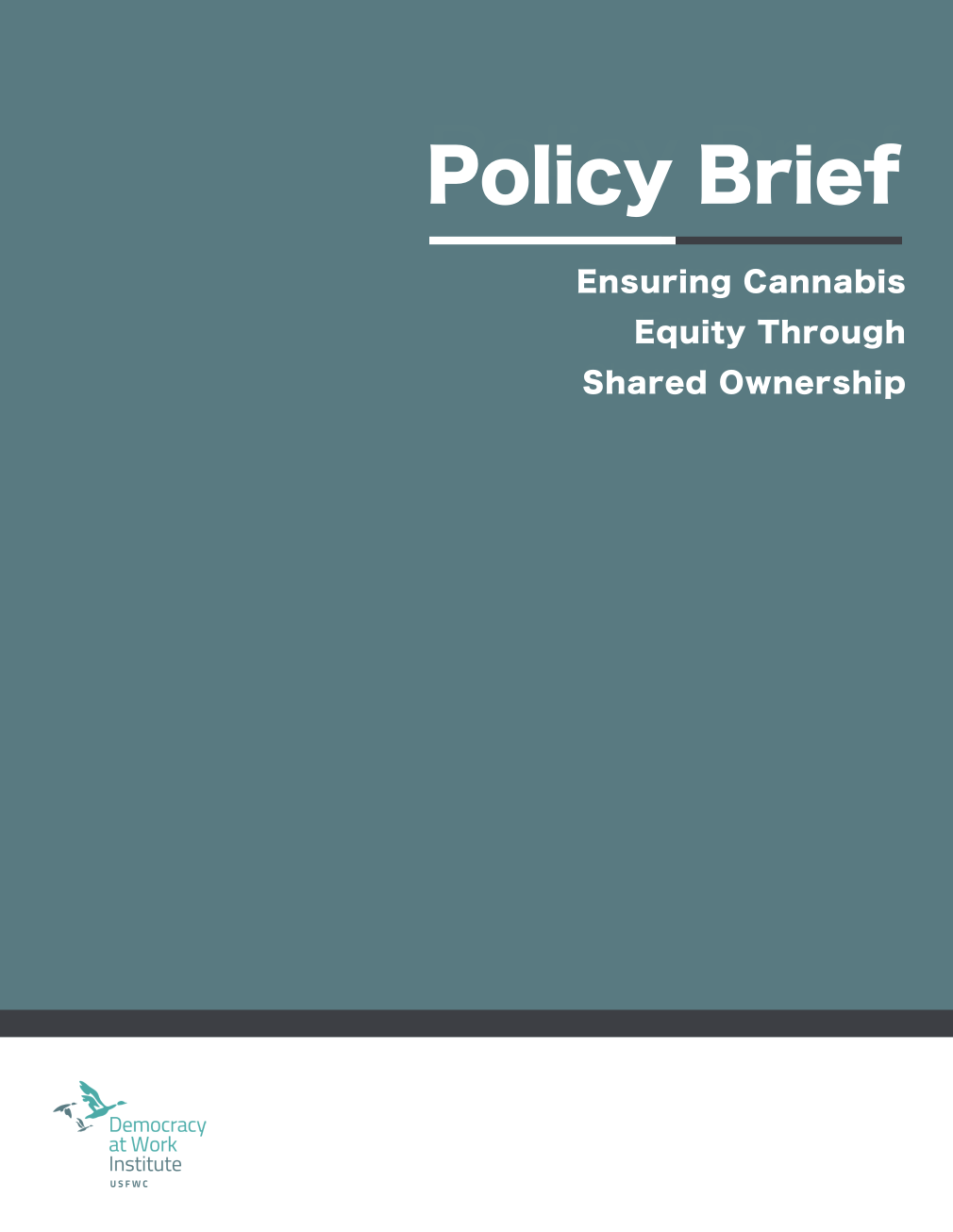 report recommends New York State to take steps in support of worker-owned cannabis businesses through marijuana equity legislation that will create pathways for all New Yorkers to enter this emergent industry.
"We must ensure that the wealth from this 'green rush' is built by and benefits those who have unjustly borne the brunt of its criminalization--black and brown communities across New York state," says DAWI's Anh-Thu Nguyen, who authored the policy brief. "Worker cooperative businesses, owned and democratically controlled by individuals who have been most disproportionately impacted by the war on drugs, are key to incorporating economic and racial justice as a part of social equity programming.
"By emphasizing community control and worker ownership in New York State, as a contrast to the emerging corporate dominance of the marijuana industry--we have a chance at building an industry that is just, sustainable, and reparative."
Ensuring Cannabis Equity Through Shared Ownership presents six policy recommendations for adoption by New York as it considers legalized adult recreational marijuana use, backed by research, as well as international and U.S. models for cannabis legalization and worker cooperative business development.
Complete the form below to download the guide.
Curated Tools:
Resources for Communities